Is Your Online Home Business Ready For Customers?
The internet has made it possible for people from all walks of life to set up their own online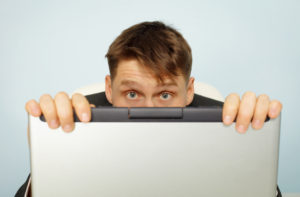 home business. The set up costs when you start a home business online are significantly less than a traditional bricks and mortar business and the internet makes it possible to reach customers from all over the world. All you need is a computer and access to the internet and you are set to go.
However, the ease of setting up an online home based business has made the internet very competitive. To successfully earn an online income from home, you need to be aware of how your marketplace operates. Regardless of the industry or niche that you are in, here are 5 things that your competitors are doing with their online businesses. Are you doing the same for your online home business?
5 Things Your Competitors Do With Their Online Home Business
1. They Know Their Ideal Customer
Every business needs to have a clear focus on who their target customer is. Your online home business cannot sell everything to everyone. When you have a clear focus on your ideal customer you can create content on your website that they will find useful, you can build a relationship with them as you understand their wants and needs and you can provide products and services that they will want to buy.
2. They Build Relationships
To earn an online income from home you need to develop a relationship with your prospects so that they can come to trust you and see you as an authority within your marketplace. The more that they trust and respect your opinion, the more likely that are to buy from you. Always provide valuable content and material on your website and in your emails. If you don't think that your best friend would like what they see and read on your website, why should you expect your prospects to like it?
FREE Checklist: Get More Free Website Traffic

3. They Offer Something Of Value For Free
To build a relationship with a potential customer, you have to stay in contact with them. The most effective way to do this is via email marketing. If somebody is going to give you their e-mail, you have to offer them something of value in return. This could be a free report, ebook or video that provides information that your audience will find valuable. Remember that your emails should focus on how your products and services can solve a problem and make things easier or more enjoyable for your potential customer.
4. They Have A Proven Marketing Funnel
Once a potential customer has given you their email address and received the free item that you have promised, you need to guide them through your marketing funnel. This is a process where you continue to provide valuable information to them so that they become motivated to make purchases from you over a period of time. This method of earning online income from home may start with a low price item, say below $50. Once they see the value in that purchase, they are guided further down the funnel to perhaps joining a membership site with  a monthly fee of anything between $25 to $100 per month. Next, if they like the membership site they may attend a live workshop which could be anything from $500 to $1000. From there, they may opt for a higher level of training or one on none coaching that could be from $1000 upwards.
5. They Advertise Their Products And Services
As mentioned at the beginning of this article, the internet is a competitive environment. You may have the best products and the best website online, but if your target audience does not know that it exists, you are never going to earn online income from home. Advertising on the internet is more powerful and more targeted than ever before. There are many cost effective ways that you can reach your target audience and get them to view your sales pages and website. Advertising your online home business should be viewed an important and necessary investment rather than a luxurious and unnecessary expense.
The Entire Road Map For Your Online Home Business
The number one reason that most people never make a reasonable online income from home is that they have no solid plan. They spend too much time chasing the latest shiny buttons, which ends results is frustration and often debt. For the complete 'business plan in a box' that covers everything, step by step, from traffic, list building, product creation and more, all rolled up into one simple to follow package, check out this page. It's the entire road map for your online home business.