Why Online Marketing For Business Is Important
There is no doubt that online marketing for business is an important factor to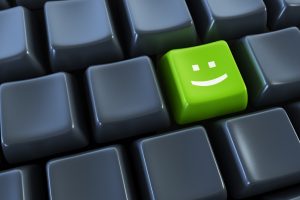 success. Offline marketing is great, but it's not enough these days. You need to have an online presence if you're going to remain competitive and if you want to reach the highest possible number of customers.
Online marketing strategies have widespread impact on the business performance of both major brands, as well as smaller businesses. Here are 7 reasons why online marketing for business is important.
7 Important Lessons That Online Marketing For Business Has Taught Us
1. Your Customers Are Online
Whether you like it or not, your customers are online. They search for service providers online, they shop online and they check out business websites. If you have a traditional 'bricks and mortar' business, they'll go online to check your opening hours and how to find your shop, store or office. If you don't have an online presence and you're not marketing your business online then you're missing out on connecting with existing customers. You're also not getting as many new customers as you could.
2. It's Where Your Competitors Are
Your business is better than your competition. You provide better products or services. You provide a more memorable customer experience and maybe you simply care more about your customers. Yet, if your competition is marketing online and you're not, then they're probably getting your business. In order to compete and to let your audience not only know you exist but know why you're better than your competition, you need to be marketing online.
3. More Value
When you market to your audience and customers online, you're able to provide them with more value. For example, a simple blog post or article can help your customer solve a problem. It boosts your credibility and builds trust at the same time. The more people know, like and trust you, the more likely they are to buy from you. Value can come in the form of coupons, special offers and handy tips too.
4. You Don't Have To Spend A Fortune
Offline marketing can be expensive and time consuming. Imagine that you create a coupon and  you have it printed. You then mail it to your customer list. They receive the coupon, hang it on their refrigerator and hopefully remember to come into your business to use it.
Online advertising for small businesses is quicker and less expensive. First, publish that coupon on your website. Then email your customers and prospects and let them know about the coupon. You could even promote it on social media. Before the coupon expires you send out another email message to your database. You're likely going to have a better result with the online coupon and you didn't have to pay any printing or mailing costs.
5. Online Tactics Are Easier to Measure and Track
Offline marketing for business definitely has its place. It's a good way to build relationships in your community and to create a loyal following. However, it's also quite tricky to measure the success of your offline tactics. Online marketing can be tracked by using analytics and by creating unique pages to drive traffic to. You can also test and change online marketing tactics without increasing your expenses.
6. There Are Many Different Strategies
There are many different strategies for marketing your business on the internet. Different strategies work differently for different businesses and niches. For example, content marketing is a technique that online business owners use to create and distribute valuable content to build familiarity, trust and a relationship with their target audience. There is no financial cost to content marketing but it does take time. On the other hand, an online marketing strategy like pay-per-click marketing where you pay money to reach a certain target audience does cost money, but the results can be almost instant.
7. You Can Compete With The Big Boys 
If you have a small offline business, it can be very challenging trying to compete against the big corporations that dominate the high street. However, things are made a little more even on the internet. That's not to say that the internet isn't competitive but a potential customer can only look at one website at a time and, if you have the right internet marketing business plan in place, that website can easily be about your business.
All The Tools You Need For Online Marketing For Business
To put your online business marketing ideas into practice you need a set of tools and resources to help you operate effectively and efficiently. The Digital Business Lounge is an easy to use platform that provides all the online internet marketing services that an online marketer needs. You can use it to quickly and easily launch and host websites, track and optimize your campaigns, create lead capture pages and have unlimited domain names and emails. It has a full customer service team, step-by-step video training tutorials and It will keep you updated with your own personal notification centre. Online marketing for business has never been easier!