6 Online Marketing Techniques That Will Never Go Out Of Fashion
Trends come and go on the internet all the time but when you're running an online business you do need to depend on some online marketing techniques that will stand the test of time.
Yes, new strategies often sound great but they are often untested or have a short lifespan. The 6 online marketing techniques listed below are trendy because they work.
They worked yesterday and they'll work tomorrow. The only way that they will stop working is if people stop using the internet. And how likely is that? The number of new internet users rises by the second.
Let's take a look at 6 internet marketing techniques that won't go out of fashion.
6 'Evergreen' Online Marketing Techniques
1. Content Marketing
Over and over again the quality of content has played a decisive role in impressing website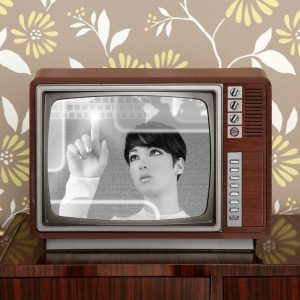 audiences across all niches and industries. Also, the more quality content a website has, the more opportunities there is to increase organic traffic from the search engines. And, repeat visitors are enticed back when content is updated regularly that is useful, comprehensive and solves their problems.
It should always be informative, fresh and above all unique. Including, images and video is also important. This type of media tells a story in a visual way and has yielded higher conversion rates with audiences than text alone. Adding a blog to business, ecommerce and other types of websites is a great way to build a following and use content marketing for all it has to offer.
2. White Hat SEO
The practice of SEO (Search Engine Optimization) involves applying various online marketing techniques in order to reach the highest search results rankings possible for a website's keywords to drive organic, non-paid, traffic your website. About 92% of web searches go to sites that are on the first page of search results. Today's SEO looks a lot different in many ways than it once did. Now quality has replaced the mass amounts of spammy links that used to land people on page 1 of Google quite easily.
White Hat SEO is a strategy for online marketing that follows the terms and conditions of a search engine's terms of service. It essentially focuses on appealing to a human audience. This is done by providing quality content (see point #1 above), using relevant and descriptive keywords and making your website easy to navigate.
On the other hand (or head!) is Black Hat SEO. These are methods that don't follow any rules. They try and trick search engines into driving organic traffic to a website. There is always some new Black Hat trend that pops up that unethical online marketers will try to use to outsmart Google or one of the other search engines. But guess what? Google soon catches on and throws those bad websites in the Google Sandbox.
3. Online Branding to Raise Conversions
Website branding is another one of the essential online marketing techniques that will always be required. Who wants to interact with a website that looks unprofessional, is difficult to navigate, is full of spelling errors or takes an age to load?  A professional online brand helps to increase conversions with customer. It also establishes a proper reputation with the search engines for higher rankings.
Apart from being informative, a legitimate online business needs to go above and beyond what is typically expected on their website. It needs to provide as much value as possible to their customers and prospects. This increases the opportunity to build relationships with your market to establish trust and authority.
4. The Influence Of Social Media 
Social media is not going away. More than 72% of web users are active on various social media platforms. Using social media marketing strategies for online business can really push you far ahead of your competitors. Social media websites have high traffic and membership stats that make it possible for your business to engage and communicate with a very large global audience. It is also a fact that 33% of consumers use social media to find new brands and products online.
Top Social Media Sites
Facebook: Being the top social networking site with currently over 1.5 billion active monthly users your online business has a huge opportunity to engage with new and existing customers. Five new Facebook profiles are created every second. The influence spreads even more as people tend to share what they like with their friends and associates.
Instagram: This online mobile photo-sharing, video-sharing, and social networking platform has over 400 million active monthly users. It has more more monthly active advertisers than Twitter.  Content can be shared publicly or privately and via other social networking platforms, such as Facebook and Twitter.
Twitter: This social media microblogging platform has over 320 million active monthly users.  It has a huge international reach with more than 79% of its users living outside the US.  You can use its 140 character limit to interact with prospective clients, answer questions, release latest news and targeted ads to specific audiences.
YouTube: Many people don't think of YouTube as social media. But it's the largest and most popular video-based social media website. Over 4 billion videos are watched on YouTube every day and an estimated 300 hours of video are uploaded every minute. It's also the second most popular search engine behind Google.
Pinterest: This image sharing website cannot be ignored with over 100 million active monthly users. Its predominant female user base continues to grow not just in the US, but internationally. Over 90% use Pinterest to plan or make purchases. Has your business started pinning?
It's recommended to implement social media campaigns not only to bring traffic from another source, but, as a part of on-going SEO efforts as well.
5. Mobile
About two-thirds of cell phone users today are using Smartphone devices to find information on the web. It's impossible to market online without considering the mobile sector. Mobile friendly website designs and mobile advertising are important aspects to implement within any online campaign. And, really, without a mobile friendly site you can lose out on a massive chunk of traffic.
Restaurant businesses are notably using mobile online marketing techniques to target local customers through discount offers and coupon codes. More than 30% of sales generated by the leading fast food chains, including Papa Jones and Pizza Hut are influenced by such promotional techniques.
6. Video Marketing
Statistics show that sales pages that have video convert 80% better than those that do not. Many website users appreciate a video demonstration of the products and services that they want to use. The effectiveness of submitting relevant videos to sites like, Vimeo, YouTube and other video sharing sites is a marketing strategy that won't go away. Video marketing can grow your online presence exponentially.
Learn More About These Proven Online Marketing Techniques
It is very unlikely that you will build a profitable online business without marketing. You may have the best website in the world, but if nobody knows it exists you will never sell anything from it. The main reason that many people struggle with online marketing techniques and strategies is they get overwhelmed with information. They don't know where to start or what will work best for their business. If you're not getting the results you want, you can get free access to one of the leading online internet marketing courses that reveals the proven steps for running a profitable online business.