What Is OnSite SEO And How Does It Get You Free Website Traffic?
Every online business owner wants free website traffic. But although free web traffic doesn't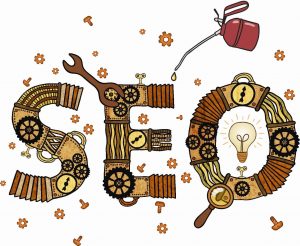 actually cost any money, you do have to invest time if you want it to work. To generate free website traffic you need to start with the pages on your website. And this mean that you need to have basic SEO, or search engine optimization, in place first.
Onsite SEO is the most significant element of search engine optimization. It concerns your website content, internal website links, navigation, page structure, keyword density and any images, video or audio on a webpage. To ensure that your onsite SEO is fully optimized to attract free website traffic, there are a few basic things you need to have in place on your website.
OnSite SEO And Free Web Traffic
When somebody types something into a search engine that is relative to your online business, you want the search engine to list your business on the results pages, preferably at the top or near the top of the first page. These are your keywords and, as a website owner, these keywords can generate free website traffic as you will not pay anything if somebody clicks on the link to your website from these organic listings.
To find information on the hundreds of millions of website pages that exist, a search engine uses special software robots, called spiders, to build lists of the words found on the pages of websites. The easier you make it for the search engine spiders to check your website and keywords, the better your search results will be.
Your Page Titles
The first element of your onsite SEO is the title of your web page or blog. This is one of the first places that a search engine spider will check when it crawls your website. If your page title matches a search query, you're going to get ranked higher in the search results. Ensure that your page title reflects two things:
It identifies what your post or page is about by containing a keyword that your target audience will be searching for.
That the content is related to your website.
These two things can really help make or break your free website traffic sources. If your title is misleading visitors will simply click away immediately. Then if your content is off topic you will also lose visitors.
FREE Checklist: Get More Free Website Traffic

Headings 
The next stage of your onsite SEO is your headings and tags. Insert appropriate keywords into the heading and the subtitles on your web page. These are known as H1, H2 and H3 headings. By applying headings you are telling the search engine spiders that this content is important, which is why you have given it special consideration. They note this and rank your site accordingly which is big plus for you when it comes to getting ranked in the search engines.
You should use tags as sub-headings on your blog. These are created in a different area, not within your main content. If you are using WordPress you simply add them in to the correct area before hitting publish. For example if your post was about exercises you can do at home, suitable tags could be Yoga at Home, Home Workout Routine, Home Treadmills etc. If you view tags as sub topics you shouldn't have any problem creating them.
10 More Onsite SEO Tips
While these onsite SEO tips may sound small and trivial they do have a huge purpose. Search engines use algorithms that use your headings and tags as keywords. These keywords are then categorized and used by the search engines to direct targeted website traffic to your site. Discover how you can automate your search engine rankings like a pro with these 10 on site SEO tips that will get your website to the top of the rankings.