How To Use Pinterest For Business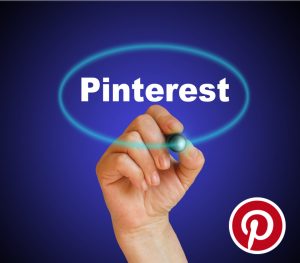 Using Pinterest for business makes sense if you operate a website or blog. This image-based a social media site is the second biggest provider of referral traffic after Facebook. In fact, Pinterest is the #2 referrer of traffic to websites on the entire internet, not just compared to its social media counterparts.
The site has over 150 million active monthly users and is still growing rapidly. It did have a predominantly female demographic but there has been an influx of new male members, and in the United States, 31 out of every 100 people online use Pinterest.
So how can you use Pinterest for business?
8 Ways To Use Pinterest For Business 
Using Pinterest for business marketing is very straightforward. There are plenty of Pinterest marketing strategies that you can use to generate sales with just a little work. These 8 ideas below show you how to promote your business on Pinterest. Put two or three into practice and you'll see for yourself how this powerful social media site can work for you.
1. Create Product Pinboards
If you sell products, make a pinboard of them. You can make one board for each category of product. Ensure that the pictures show up sharp and look as good as they would in person. You actually can do this if you sell services too. Just find an image that represents the service using words with the images to get the attention of the viewer, and link to your shopping cart, for example using aMember.
2. Create Memes With Motivational Quotes
Make an entire board with motivational quotes, but make them link back to your website when the visitors click them. This is a great way to get extra traffic to your website, where you can use the quote to promote something that you sell that relates to the quote. You can use software like Canva to help you create memes.
3. Have A Contest To Get More Email Subscribers
Contests on Pinterest are a wonderful way to get more email subscribers. There are many ways to run a Pinterest contest, including third party software like Wishpond that you can use to help you run it correctly.
4. Create A Portfolio Board
This works great for service providers and artists who need a way to showcase their work. For example if you design websites, you can put screen shots of each site with software like Snagit in the portfolio and link back to your website. You can do this with books, photography and more.
5. Create A Testimonial Pinboard
As you collect testimonials, use Canva to make them into images with quotes. For example, you could put the person's picture on the left, with a small part of their testimonial to the right in quote form. Link to your website and the services or products the customer purchased.
6. Pin Affiliate Products Properly
You have to be careful about pinning affiliate products because Pinterest strips out your affiliate code. But there is a way around this. The way to do this is to use pretty links such as Tidy URL.
FREE Checklist: Pinterest Marketing (Drive Traffic To Your Website)

7. Pin YouTube Videos That Promote Your Products
A great way to promote your products or affiliate products is to do a demo video or a review video of the product and include an affiliate link or your sales page link in the description of the video.
8. Pin Images From Your Promotional Posts
When you write a blog post that is promotional in nature, ensure that you include an awesome image of the right size and shape so that you can then promote that pin on Pinterest.
How To Get The Most Out Of Pinterest For Your Business
Pinterest has done a few things the last couple of years to provide better analytics to business owners. There are several ways you can analyze your Pinterest marketing strategies to make sure you are getting the most out of the social media giant.
Using the Pinterest Analytics Tool
To get access to the analytics tools Pinterest provides, you first have to verify your website. The process is explained by Pinterest on their website. Once your website has been confirmed, you will see an "Analytics" tab in the drop-down menu under "Settings". You can create a filter to analyze any day range on the provided calendar, or quickly look at activity from yesterday, 7 days or 14 days.
The Pinterest analytics dashboard is broken down into 4 major tabs.
Site Metrics
Most Recent
Most Repinned
Most Clicked
You can export the data from each of those tabs into an Excel spreadsheet for deeper analysis. Let's take a look at some of the more important pieces of analytics data Pinterest provides.
Pins From Your Website
This tells you exactly how many pins come from your verified website or blog. How can this information be helpful? It tells you if your site content is interesting and engaging enough for web visitors to pin. You also discover what topics and keywords are the most popular with web visitors that pin your content.
Repins From Your Website
Repins can be considered the "currency" when using Pinterest for business. This metric reveals the daily average number of pins from your website that were repinned. As with the "Pins From Your Website" data, this reveals if your content is visually engaging. If this number is low, ramp up the visual impact of your site.
Impressions And Reach
This reveals the daily average number of people who saw your pins on Pinterest. This information is located below the "Pins" and "Repins" area.
Visitors and Visits to Your Website
This number is self-explanatory. This tells you exactly how many different users went from Pinterest to your website or blog in a given period of time, and how many total visits those unique users made.
Your Most Repinned Content
If you can get Pinterest users to repin your content on their boards, it shows up in the feeds of all of their followers. Looking at your most repinned content shows you what type of visual engagement is working best.
Most Clicked Content
What really matters is which of your pins and boards are driving the most traffic to your website. This metric reveals exactly that, giving you an idea of what content you have on Pinterest that engages users in such a manner that they feel compelled to click through to your website for more information.
You can learn a lot from this information to help improve your business. You can learn from pin insights, and act on them as soon as you want to. The whole point of looking at analytics is to do something about them, and Pinterest keeps improving their native analytics as they get feedback from pinners.
Free Checklist: Using Pinterest For Business
Pinterest has become a major player in the social media universe. With over 150 million active monthly users and growing rapidly, the visual content based social media site provides entrepreneurs, bloggers and businesses large and small with a global reach. Download my Free Pinterest Checklist that has smart marketing tips proven to boost the results of using Pinterest for business for both veteran "pinners" and Pinterest newbies.