Looking For A Potential Online Business Opportunity?
If you're looking to generate an income via the internet what is best potential online business opportunity? The first thing that you have to remember is that where one person may have outstanding success, another may fail miserably.
That's not to say that a successful online entrepreneur has to have a college degree, is more technically savvy or has more start up capital – it means that a successful online entrepreneur has looked at potential business ideas on the internet that are in a market that interests them and they know what they want to sell, who they are going to sell it to and how they are going to sell it.
The internet provides many sources of business opportunities. From the list below, what is the best potential online business opportunity that suits you?
What's The Best Potential Online Business Opportunity For You?
1. Creating Your Own Information Products
If you have a passion, interest or specialty knowledge about a topic, a potential online business opportunity to consider is creating an information marketing business. Information marketers can generate a lot of income from their books, courses and videos.
No matter how new you are in your chosen niche, you can always start working on a product of your own. The first thing you have to do is face your unfounded fear that the market is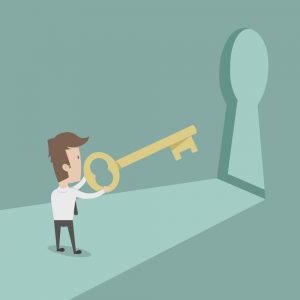 saturated or that you can't hold up to someone else in your niche. People who are into a certain niche don't read just one book and stop. They educate themselves about a topic thoroughly. For example, pregnant women don't just buy "What to Expect When You're Expecting." They buy several books that help prepare for the upcoming event in different ways. In most niches, people are looking for fresh ideas or different slants, rather than "professional job titles" of the author.
After evaluating potential markets and choosing your niche, it's time to create your website and information products. Your website will be dedicated to helping your audience learn what they need to know or want to know about your topic. You might post free article or video content. You may offer free reports and digital downloads. Once you have people interested and accessing your free information, you can take them to the next step which is to offer them a product to buy. Often this is an ebook, an online course or a video series. The information products that are successful generally solve a problem for their audience.
2. Selling Other People's Products
If you don't like the idea of creating your own products or services, but you do have a passion for a particular niche or industry, affiliate marketing offers another potential online business opportunity. You don't have to be an expert in your chosen field as the product creator is the expert. Your job is to find the customers, so you will need to have a budget for marketing your business. But you would need that anyway, whether you are creating your own product or not.
Affiliate marketing is like being a commission paid sales person. You promote somebody else's product or service and, when you make a sale, the product owner pays you a commission. You do not have to pre-buy and hold any stock and the product owner manages the payment systems and product delivery.
Affiliate marketing is well worth considering as your first potential online business opportunity as it's a risk free way of learning the ropes and gauging the market before creating your own product.  Affiliate products can be a tangible item that is delivered to the customer's front door or a digital information product that a customer can download instantly to their computer. There are a number of affiliate websites to access these prodcuts such as: Amazon, CJAffiliate, ClickBank and JVZoo
3. Selling A Service
A potential online business opportunity is not limited to selling an information product or a physical product.  Sometimes your time is the product and you can sell it to those who need to use your talents and skills in exchange for an income. The kinds of services that sell well online include:
Life or business coaching
Freelance writing
Graphics or website creation
Virtual assistants
The best things you can do as a freelance service provider are, firstly, create your own website (or a page on your blog) that promotes your services. Then show a portfolio or examples of your work. Explain your rates and periodically run special offers to get new clients. Also, sign up to freelance sites like  Fiverr, Elance and UpWork to promote yourself.
Being a service provider is a great way to generate income online. If you combine that with creating your own products or selling related affiliate products, you can generate multiple income streams.
Proven Steps For Finding A Potential Online Business Opportunity
As you can see from the above list, the internet offers a variety of potential business ideas. An online business is your shop window to the world where you can reach customers 24 hours a day. People from all walks of life are enjoying success in the online business world, but it's surprising how many people who have online startup business ideas bit never actually take any real action to put them in place.
If you want help in finding the best potential online business opportunity to suit you, this FREE Video Presentation reveals the proven steps for running a profitable business on the internet.