Finding a profitable niche for your online business to focus on is a great way to create a reliable and consistent income stream.
It also makes marketing and learning about your target audience easier. A niche defines a specific group or subset audience within a larger group or topic. For example, instead of clothing, think graphic T-shirts or leggings. These are a few examples of profitable niches within the fashion industry.  Breaking down your business into a specific niche makes it easier to define your target audience and better solve their problem so that people want to buy from you.
Here are a few tips on how to find a profitable niche for your online business.
FREE Online Business Workshops. Click Here For Instant Access
How To Find a Profitable Niche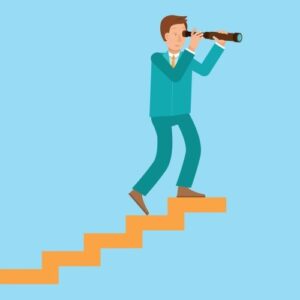 There are many different ways to discover a profitable niche within your industry. Using the tools your customers use daily is always an excellent place to start, as they are the key to understanding what products or services you need to create.
Figuring out what they are searching for or need is your key to finding the right niche within your industry.
Start with What You Truly Enjoy
The more you enjoy the work you do, the more it will reflect in the products, services, or content you provide to your target audience. Starting a business only because you think it's the most profitable isn't the best idea. Starting a business is work. Often it requires work without much reward. If you don't enjoy it, you likely won't stay long enough to see the reward.
Look for Relevant Social Media Hashtags
A great way to determine if the niche you picked is profitable is to take advantage of social media hashtags. Searching by hashtags can provide information on whether or not it's being used or searched. If you can't find a hashtag, it's likely not something people search for or will be an excellent avenue for you to introduce to people. As a new entrepreneur, it's always best to use hashtags with a small to medium use as more significant hashtags will have much stronger competition.
For example, on Instagram, if you search the hashtag "cupcakes," it should how many posts have been generated (roughly over 30 million). The hashtag "#buttercreamcupcakes" has been used about 271,000 times. On this platform, as a new entrepreneur, it would be better to use the second hashtag to have a better chance at staying at the top and getting noticed. However, this information shows you how popular a cupcake niche can be for a recipe blogger.
Look Toward Demand
In other words, what are people looking for? A few ways to figure this out are using Answer The Public and Google Trends. These tools provide information on what keywords are being searched for the most by people worldwide. These tools can help you discover new trends and can help to strengthen your marketing strategies.
Discover 2 Simple Business Models You Can Start with Immediately
Companies are happy to pay commissions to people just like you, in return for promoting and selling their products and services. Success comes from choosing the right niche, staying committed and understanding your audience.
Unfortunately, most aspiring online business owners never get into profit. Most often this happens because the new business owner either runs out of time or money before they get enough momentum to make it work. Check out this step-by-step guide to finding red-hot, in-demand products to sell in virtually any niche that interests you and a demonstration of 2 extremely lucrative opportunities that are sweeping the online business world.