Finding Success With A Profitable Online Niche
Choosing a profitable online niche is sometimes the most important part of building an online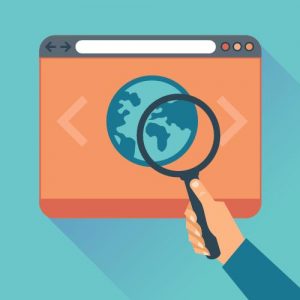 business. For bloggers, infopreneurs and other online business owners, knowing that you have a viable market is important before you spend time, money and resources starting to build your business.
No matter what type of Internet presence you are trying to develop, it is a good idea to focus on one particular niche.
Here are 7 tips to help you find a profitable online niche.
7 Tips For Choosing A Profitable Online Niche
1. Check Google Suggests
Type a word, any word, into the Google search engine. Don't hit enter! What do you see? Google displays a list of possible phrases that you may be looking for. This auto-complete feature is based on popular search requests from previous users. That means that when you type in any word, the possible questions or phrases Google creates based on that word have been typed in millions of times by web surfers. This gives you profitable niche ideas. For example, typing the word "ballet" reveals the Google auto-complete suggestions "ballet shoes", "ballet flats", "ballet positions" and many more ballet-specific terms.
2. Research Amazon 
Amazon has already done a lot of data research for you when you're looking for top niches for online business. If a niche market is popular on the world's largest retailer, there is definitely money to be made in that area. A search in Amazon can quickly tell you if you have a viable marketplace or not. In most cases you ideally want to see at least 1,000 results for a particular term or phrase.
3. Magazines And Books
It might sound odd but you can use the offline world to search for a profitable online niche too. Use your local magazine rack or bookstore to brainstorm business ideas. It costs a lot of money to produce and market books and magazines. The publishers and creators that market this print media do a lot of research before spending money on marketing, so when you see a book or magazine for sale, it is probably based on of the top niche markets.
Free Checklist & Toolkit: How To Choose Your Online Niche

4. FAQFox.com
This website, FAQFox.com is a great place for understanding what people are talking about online regarding a certain keyword or phrase. It scans forums and aggregators and scrapes keywords and phrases based on a word that you enter. To use it, simply enter any keyword into the first text box at FaqFox.com. You then enter a forum, or choose from one of the categories of starter websites listed. What you'll get is a list of thread titles, and links, relevant to your keyword. In many cases these are the very questions people are asking in a particular niche market. When you see hundreds, or even thousands, of people talking about the same problem, product or service, there is a profitable online niche there.
5. Udemy.com
The search engine at Udemy.com reveals markets where people are paying their hard-earned money for courses and education. It's a website that sells information courses. You can use their information database to choose a profitable online niche. Click on "Browse Courses". You will see a menu on the left side of your screen with different course categories. Choose a main category by clicking on it. You will now see a list of courses offered in that larger niche.
Then choose "All Courses" from the top menu. Change the "Sort by" option to "Popularity" on the next page that pops up. Next what you see is a list of the most popular courses, in other words, the best-selling. There are extra filtering features on the left side of the page if you want to filter further. This is a great way to find out what people are actually paying money for. In many cases, you can also see great marketing headlines and potential names for a course or info product you may create.
6.  Ask Technorati
Technorati is a blog aggregator. It is also free to use. Search for your niche topic at Technorati.com. If there are a healthy number of results, you are probably looking at a niche that is viable. There are lots of different filters you can apply as well.
7. Check Out The Competition
Remember, "It is better to be a big fish in a small pond, than a small fish in a big pond." Smaller, niche markets tend to have prospects closer to making a purchasing decision. You don't have to deal with the competition of a large niche, and it is easier to create a "face-to-face" virtual relationship with your prospect.
Too much competition in one market can be a bad thing. If there are lots of online businesses in a market that is very competitive, it will be tough for you to be a success. However, no competition is a bad sign as well. Type your niche name into Google. If there are ads related to the search that's a good sign. That means companies are profitable enough to spend money advertising to your market. Now you need to concentrate your marketing efforts on a small but specific and well-defined segment of that market.
Free Tool To Help You Find A Profitable Online Niche
No business can sell to everyone. So you need to reach out to your ideal customers. Your target audience needs to coming to your website, reading your content and easily finding you online. If you want to find those gold nugget opportunities that exist in your marketplace download your free copy of Market Samurai. Use it to find a profitable online niche that has high-traffic, high-profit and low-competition and avoid those dead end projects before you even begin.