The Pros And Cons Of Affiliate Marketing
Just as there is with any business model, there are pros and cons of affiliate marketing. So why affiliate marketing? Let's say your friend tells you that he's selling his car but hasn't been able to find a buyer for some time.

Some days later you happen to run into someone who is looking for a car just like your friend has for sale. You put your friend in contact with the potential buyer, and a sale is made. As a sign of good faith and friendship, and because you were able to do something that you friend couldn't, your friend gives you a portion of the proceeds from the sale.
What just happened is affiliate marketing in a nutshell.  You promote services or products sold by a company and when a sale is made, you get a commission. It's the quickest and easiest way to make money online, for the beginner to veteran internet entrepreneur. But it's not all plain sailing. Let's take a look at the pros and cons of affiliate marketing.
The Disadvantages Of Affiliate Marketing
The biggest disadvantage to affiliate marketing is that you are not in control. At any time, for any reason, justified or not, a company can kick you out of it's affiliate program. This is why is it's so important to own your own blog or website and your own product.
There's no doubt you can make good money doing nothing but affiliate marketing. But since someone else is always going to have the last say over how you do business, what you get paid, when you get paid and even if you can be their affiliate or not, you should look into building online products and services that affiliates can promote for you.
Inconsistent Income
Your paychecks can vary wildly. It can take a long time to get paid by some affiliate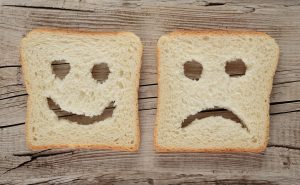 programs. For example, if you sell products from the Amazon website as an affiliate, they pay you every 30 days, for the past 30 days' sales. If you can't wait 60 days to get paid, this is not a good program for you. Other companies and individuals pay immediately upon a sale.
In the argument of pros and cons of affiliate marketing, one con is that you could end up doing business with a company that simply decides not to pay you. Stick with reputable affiliate networks and this will not be a problem.
Not All Affiliate Programs Are Equal
Some affiliate marketing networks and companies really put you through the ringer in the application process. This can definitely be a downside. You also may be looked upon by others as a "snake oil salesman". So be careful not to promote just anything. Your reputation is on the line. Only represent products and companies that are reputable, deliver great value, and always keep the customer in mind.
In the affiliate marketing relationship, the affiliate is responsible for driving traffic to the product sales pages.. In other words, you are in charge of finding customers. You have to develop traffic streams. If you can't get your affiliate offer in front of enough people, you're not going to make much money. On top of that, creating content, consistently delivering high value to your potential customers and audience is all up to you.
FREE Checklist: Affiliate Marketing For Beginners

The Benefits Of Affiliate Programs
Now that we've looked the potential disadvantages of affiliate marketing, let's look at the benefits of being an affiliate. Because honestly, you wouldn't be reading this article if you haven't already heard of the affiliate marketing industry size and why it's so popular with online entrepreneurs.
Firstly, it's the fastest way to start an online business. You don't need a product or service to get started. That means within literally minutes or hours of reading this article, you can be making money as an affiliate marketer.
All the customer service hassles, and product delivery, are out of your hands. All you have to do is find an audience, pitch the offerings and if you successfully convince someone to make a purchase, you get paid.
How Much Does It Cost To Get Started?
You can get started with absolutely no money. This is because of the global reach the internet offers. You can promote products and services on free blogging, website, video and social media platforms like YouTube, Facebook, Blogger.com and WordPress.com.
As an affiliate sponsoring some other person's or company's products and services, you have no customer service problems. You simply refer people to websites that pay you a commission. They handle selling, getting the product in the hands of your customers, and customer service after the fact.
Anyone Can Do It
It doesn't matter if you're a man or a woman, how old you are, how much you know about online marketing, or any other specific demographic. The internet simply doesn't care who you are. It will send you money through the affiliate marketing model when you know how to do it right. You can start your affiliate marketing business part-time, working it profitably for just a few hours a week.
There are millions of products and services that can be sold via affiliate marketing. Find one that you're passionate about, one that can change lives for the better, and you make money while helping people solve their problems.
Free Affiliate Marketing 'Crash Course'
Companies are happy to pay commissions to people just like you, in return for selling their products and services. You can make money with affiliate marketing from anywhere in the world. If you have access to a computer and the internet, you can run your business.
Bear in mind that success won't happen overnight. It takes dedication, thoughtful research, and relationship building to really make money from affiliate marketing.  But as an affiliate marketer, you have the potential to make a great income when you choose the right niche, stay committed, and understand your audience. If you want know more about the pros and cons of affiliate marketing this free 'crash course' shows you how to do affiliate marketing and how you can benefit from this exciting business model.