Why Start A Home Based Business?
If you are considering starting a home work from home business, you may think of all the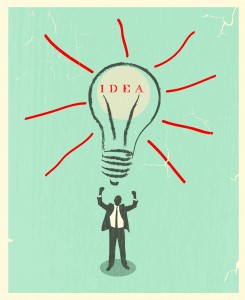 positive aspects only to be stopped by some of the less positive aspects. The internet has enabled many people to start a home based business and fulfill their entrepreneurial dreams.
The obvious benefits of online businesses working from home is that they provide a useful second income to a regular day job. In fact, the online success enjoyed by many people has enabled them to quit their regular job and work at home full time. But it does involve more that pushing a few buttons on your computer. Let's take a look at a few of the pros and cons of starting a work from home business on the internet.
What People Like:
1. No Formal Qualifications Required
People from all walks of life have been able to build a successful home based business. It does not matter about your age, education, background or technical skills. If you have the determination to succeed and the willingness to learn, you can succeed too. At the outset, you don't even need a website or even know about websites, so there's no technical hang ups stopping you either.
2. Low Set Up Costs
The set up costs for an online work from home business are considerably less than a conventional 'offline' business. When you get started, you don't have to invest your time and effort to create a product as you can sell other people's products or services and earn a commission on each sale you make. You do not have to hold any stock, create payment systems or organise deliveries as the product owner will do all this for you.
Lots Of Choice
If you don't know what you would want to sell from your work from home business or that you don't have anything to sell, there are an almost limitless number of products and services available to sell online. The main issue is to start a business about something that you are interested in and that you will be willing to work on.
What People Don't Like: 
1. You Can Get Overwhelmed
One of the most common problems that people face when they start an online work from home business is that they get overwhelmed with all the information that is available to them. If you're not willing to take things in a step-by-step process and understand that you don't have to know absolutely everything to have a profitable business, then perhaps the online business world is not for you.
2. It Takes Time
When you start a home based business it takes time to build and become profitable. People who try expect to see massive results in few months of starting are usually the ones who get frustrated and quit. If you started a new hobby you would not expect to be an expert at it within a few months. It is no different for your business. There is no such thing as a 'get rich quick' online business.
3. Things Do Not Always Go To Plan
You have to be wiling to accept that not everything will go to plan. The process of 'failing forward' means that you use any mistakes as an opportunity to learn so that you can avoid that problem in the future. The online business world does have challenges and some people do give up after their first stumble.
Give Your Home Based Business The Best Start
It's worth noting that very few people have built a successful online home based business without any help or guidance. Sustainable success comes from having a solid business model, clear direction and step-by-step training. To discover how to get your online home business really moving in the right direction, check out this FREE Home Business Webinar from the world's first digital marketing academy. It has specifically created to teach online entrepreneurs the proven steps and strategies for starting and building a legitimate work from home business.