The Pros and Cons When You Start An Online Business From Home
If you start an online business from home there are a lot of positives. But, as with any new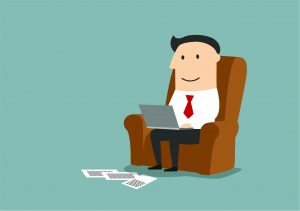 venture, there are some negatives too.
It's up to you to determine whether the positives outweigh the negatives. But, it's good for you to know in advance what the pros and cons about the online business opportunities that are out there. The more information that you have, the more realistic you can be about what you're getting yourself into.
Are You Ready To Start An Online Business From Home?
What Are The Negatives?
Work And Home Life Often Collide
Due to the lack of regimen, and no clear definition of work versus time off, you'll find yourself working odd hours to accommodate the needs of your family. You may start feeling as if you never have a day off.
You'll Do A Lot of Work For Free
Some of the work you do for your online business is not billable. Therefore it will feel like free work until you start making a profit. It can be hard to push yourself to do things that aren't producing income right now. But you must be willing to push through so that you can keep your business running smoothly.
Family Will Ask You To Do Stuff
When you start an online business from home, and friends and family know that you are at home, they may start to depend on you being there for them for everything. They'll ask you to do their chores like watching their sick kid so they can go to work or do something else while you're at home. You'll also be subject to a lot of interruptions from your spouse and children when you are working from home and they are there too. Just in the same way as they wouldn't contact you every five minutes if you were at work somewhere else, make it clear when you can and cannot be disturbed.
You Can Hit Overload
If you've got a regular day job and you're working on home based business opportunities, you can become overwhelmed. You can feel that you're working a 9 to 5 job and then a 5 to 9 job and that you've not get any spare time. Plus, you've still got all the other day to day task that you do like going to the grocery store, DIY jobs, taking the kids out, walking the dog etc.
Stuff Will Distract You
The internet is a great place to work but it's easy to get distracted. Without supervision, even the most studious and organized individual can go off the rails and end up wasting hours watching YouTube videos of cats falling over or catching up with old friends on social media. It's up to you and only you to set up a good working schedule to help you avoid this.
FREE Checklist: Affiliate Marketing For Beginners

What Are The Positives?
It's Easier Online
It easier to start an online business from home rather than a traditional offline business. Your online business can be trading 24/7 and your customers can buy from you no matter where they live in the world. It's a great feeling to switch on your computer in the morning and see that you've been making money whilst you were asleep.
No Special Qualifications Required
You don't need to be a genius with computers to start an internet business. Yes, you do have to be willing to learn a few new skills but you don't have to know complicated computer programming. In fact, there are plenty of easy to use software packages that can get your business online quickly and easily.
Low Set Up Costs
The set up costs when you start an online business from home are surprisingly low. Assuming that you already have access to a computer and the internet, you don't even need to have your own products to sell. You can sell products on behalf of other businesses and earn commissions on everything you sell.
Lots Of Choice
The internet provides a huge market of different customers. There are lots of home based online business ideas for you to choose from. It's always best to start with something that interests you. So, if any of the negatives (see above) get on top of you, you'll know that you're working on something that you actually enjoy. So whether your passion is flowers or fitness, golf or gardening or something else, there will be people online who will want to buy products or services related to that industry.
Second Income Stream
When you start an online business from home it can take time before you start to generate income. However, when you do start to make sales, it can generate a useful second income to supplement your regular day job. In fact, many people start an online business as side business only to discover that they can generate a very comfortable income working from home full time.
Learn How To Start An Online Business From Home
Setting up a business online an offers many benefits and even a few drawbacks. It's up to you to determine if you have the personality for it and the determination to succeed. You'll need to rein in family and friends who want to take advantage of you, as well as yourself, to stay on track for creating a healthy and profitable home business. If you're ready to get going, this Free Online Business Tutorial provides the proven steps for you to follow when you start an online business from home.