Is Your Social Media Marketing Being Seen And Heard?
It's one thing to understand the need for a social media marketing plan, but it's quite the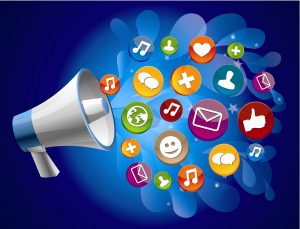 other to figure out whether it's working for you or not. All too often, the idea, or concept is easily grasped but when we need to take action, the sheer amount of options available to us causes us to panic and become overwhelmed by all the information thrown our way.
Just like choosing which channels to best use, it's a good idea to stick to one or two solutions for monitoring results from your social media marketing.
Here are 5 top tools that you can use to check if your social media marketing is working.
5 Top Social Media Marketing Tools
SocialBakers.com (Click Here For Social Bakers)
This site will amaze you with the social media marketing information you can gather from it. Like a few other web-based tools, you can monitor your own brand across several networks (and monitor your competitors) but you can also get detailed information on social customer care, engagement statistics and performance indicators.
With a free account you can monitor statistics on Facebook, Twitter, Google Plus and YouTube based on country or industry. Interestingly, they have a metric to determine how likely a user is to recommend a page to their own network.
Social Bakers makes following the fastest growing pages and trends a snap. But the real benefit to you as an online business owner is the ability to benchmark your performance against others in your industry. This information is great for your social marketing strategy because gives because it gives a good indication of what competitors you should study to glean some insider tips on the right way to engage with your target market.
Agorapulse.com (Click Here For Agorapulse.com)
On one level, this site offers solutions to engage your fans and keep them occupied with viral apps they share with others. It also offers easy to navigate statistics on your brand performance against others, with a rundown of interactions on your Facebook pages and more.
Agorapulse only works with Facebook and Twitter, but where it lacks the in-depth complexity of other tools, it adds functionality from its Facebook opt-in tools that allow further marketing to your prospects via email. This adds a whole new area to gauge social media marketing effectiveness, as it can be a big leap from social engagement to email sign ups.
Free Checklist & Report: How To Profit With Facebook Groups

CircleCount.com (Click Here for CircleCount)
CircleCount helps you better understand Google+. You can see how you rank based on the criteria you choose for yourself. Aside from the usual statistics, there are some really cool aspects to using CircleCount, like viewing your followers on a world map where you can zoom in and view where they are from and what's around them. If you need to know what kind of places they live in and nearby amenities they are likely to use, this is incredible stuff!
The aim on Google+ is to gain followers. The more followers, the more influence within Google's search results. This tool can measure the demographics of your followers to help you understand whether you're reaching your target demographic or not.
Google Analytics (Click Here for Google Analytics)
By adding Google Analytics code to your website, you can see what social networks are sending traffic your way, where they go on your site, and how long they spend there. You can even see whether they spend money through your links or buy buttons. That's invaluable information that tells you not only how effective your social media marketing campaign is, but where it needs to be changed.
Mention.com (Click Here for Mention.com)
If you are putting together a social media marketing team, this will be the option you should look at first. Mention helps you to monitor your brand's online footprint, find buzz about your business, and generate awareness for your company. It's ideal for sharing alerts and assigning mentions to different team members which makes it perfect for collaborative monitoring.
Boost Your Social Media Marketing Skills
The main thing about your social marketing strategy is to recognize that social media is part of your marketer's toolkit to promote your business. It's a means to an end, not an end in itself. Most social media marketing campaigns start with Facebook. As of the third quarter of 2015, Facebook had 1.55 billion monthly active users, so it gives marketers access to a huge audience. If you're new to social media marketing on Facebook or you're not achieving the results you want, check out the leading Social Media Marketing Courses for Facebook used by over 20,000 people in over 119 countries.