Search Engine Optimisation Tips
When setting up your own online business, one of your first priorities is to set up a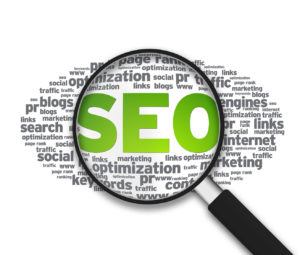 website. Then, you will need to drive traffic it. If you have no traffic, you will have no online business.
Here are some simple search engine optimisation tips to help drive visitor traffic to your website.
This article on basic search engine optimisation tips starts with the process of choosing the most appropriate keyword phrases related to your site and ensuring that these keywords rank your site highly in search engines. This means that when someone searches for specific phrases, your website is at the top, or at least on the first page, of the search engine results.
Keywords are the phrases or text that you want for search engines to find and then to provide to people who have searched for that keyword on the internet. For example when someone searches for "search engine optimisation tips" they want to find information that is related to that search.
SEO optimization techniques involve fine tuning the content of your site with the HTML and Meta tags. HTML (HyperText Markup Language) are the elements which form the building blocks of all websites that allow items such as headings, paragraphs, lists, links, quotes, images and objects to appear on a website. Meta tags, in the context of SEO, are not seen by website users and their purpose is to provide data to search engines.
Currently, the most popular search engines are Google, Bing, Yahoo Search, Ask and AOL Search.
Search Engine Techniques
Search engines keep their methods and ranking algorithms, or search formulas, secret in an effort to get the best search results and to deter spam pages from clogging those results. Algorithms can differ so widely that a webpage that ranks first in a particular search engine could rank at one hundred in another search engine.
When you set up your online business a simple link from a well established website will get the search engines to visit your new site and begin to check its contents. It can take a few days, or even longer, for all the main search engine to start indexing your new website.
SEO Top Tips
SEO basics for your index/home page could read something like this (after your logo or header graphic):
A heading tag that includes a keyword(s) or keyword phrases. A heading tag is bigger and bolder text than normal body text, so a search engine places more importance on it because you emphasize it.
Insert paragraphs of text that describe the benefits of your online business including several of your top keywords and keyword phrases. Be sure to make it read in sentences that makes sense to your visitors.
Use smaller keyword related sub-headings within the text.
Hyper link keywords to relevant external pages and internal pages.
Do not over-stuff your text with keywords. The accepted search engine optimization guide for a keyword density is between 2% and 5%, to get recognised by the search engines.
Why is Search Engine Optimisation important?
SEO basics are important as they bring visitors to your online business website. When a potential customer types something for search (eg, online business tips), the search engine will instantly sift through the millions of pages it has indexed and present the user with the results that match the topic.
The searched matches are also ranked, so that the most relevant ones come first.
Remember that a prospective customer to your online business will probably only look at the first few listings in the search results, so it does matter where your website appears in the search engine ranking and why you need to have good SEO optimization techniques for your website.
Search Engine Optimisation Tips For Your Online Business
Let me introduce you to a WordPress plugin that has taken many websites from nowhere to first page ranking with its unbeatable search engine optimisation tips.
SEOPressor is a tool that is used by people all over the world to provide on-page SEO top tips. Simply put, this is a program is a build in search engine optimization guide for your website that can definitely elevate your website reach out on the Internet. The simple logic here is that if your website can reach out to more people, it will have more business, and that's exactly what SEOPressor helps you achieve
SEOPressor is one of the best search engine optimisation plugins available and is being used by over 200,000+ WordPress websites. To see how SEOPressor can give you all the search engine optimisation tips you'll ever need, watch this video