Improve Your Search Engine Rankings
If the SEO (search engine optimization) is not created properly for your website, you will not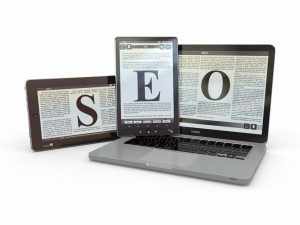 get very good search engine rankings. When potential customers use a search engine to find what they are looking for, you want your online business to be at the top, or at least on the first page of the search engine rankings so that they click on the link to your website.
Your SEO strategy will dictate the way that search engines scan your website's content to produce results. Here are 7 SEO best practices to improve your search engine rankings and possibly even get your internet business at the top of the list.
Search Engine Optimisation Best Practice
1. Use The Right Keywords
This is the most important part of your on page seo strategy. Keywords are the words and phrases that somebody types into a search engine when they are looking for something on the internet. You need to be sure that the words you use within your website are the words that most people search for when looking for information connected to your online business. You need to be sure to choose the correct SEO keywords as it is one of the most important factors in gaining good search engine rankings.  There are several free keyword tools that can help such as Wordtracker, SEO Book Keyword Tool and Keyword Eye.
2. Use Your Keyword In Your Title Tags
What is a Title Tags? Your title tag is the heading you use for your web page title.  Search engines display title tags in their results and is the most important area of your SEO to have your keyword. This will show up as the title of your website in the search engines.
3.  Beware Of Java Script Menus
Java Script is a programming language used to make web pages interactive. It runs on your visitor's computer and is often used to create polls and quizzes. Search engines do not recognize Java Scripts and therefore should be used sparingly. If certain parts of your website do contain Java Script you will want to create a site map.
4. Consistency and Maintenance
If you want your website to maintain good search engine rankings, you will need to update your website regularly. One important aspect of your SEO strategy is keeping an eye on your competition and changing your keywords accordingly.
5. Tag Your Website Images 
One the the SEO best practices that is often overlooked is search engine traffic from images on your website. Search engines can read the descriptions that you give to your images.  An 'alt image tag' are the words that a website visitor reads when they move their cursor over an image and those words are also read by the search engine. The alternative image text is a great place to insert keywords.
6. Avoid Backlink Spamming
Make sure your backlinks are of quality and not just spam as a way to add more keywords. This will only lower your search engine rankings.
7. Make Your SEO Relevant
The more related keywords you have in your content the higher on the search engine you will appear. You can even bold or highlight them to make them stand out. If you do this you will improve your rank on the search engine. Make sure though that you place them only in places that will make sense. A page just full of keywords or phrases won't work and the search engines will not rank your website.
Your Guide To SEO Best Practices
Creating an SEO friendly website can be challenging. Many online business entrepreneurs take advantage of user-friendly software that improves their website search ranking. It provides SEO advice and tools by analyzing keywords, keyword density, content length, placement of your keywords, images, links and font decorations and more. It's like having a SEO expert right beside you suggesting ways to improve your web pages. Watch this free presentation to see how you can achieve more SEO best practices for your website.