What You Need To Know When Starting An Online Business
There is a lot of information around about the advantages of setting up an internet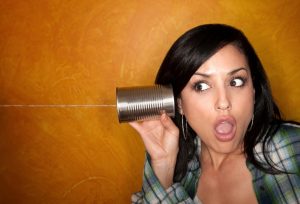 business. Your business can stay open 24/7 and you can have customers from all over the world. You don't even need to have your own products or services as you can sell other people's and earn a commission on everything you sell.
But as much as starting an online business is an exciting and fulfilling venture for many entrepreneurs, there are a number of things that you should be aware of. One of the biggest reasons why people fail online is that they jump in head first thinking that it is an easy way to get rich quick. Here are 7 things about setting up an internet business that you may not know.
7 Things That Nobody Told You About Setting Up An Internet Business
1. It Involves Hard Work
Starting an online business and making it successful does involve time, work and resources.  If you treat it like a hobby, it will become a very expensive and frustrating one. You will have work hard to accomplish your goals. It is a lot more than pressing a few buttons on your computer for a couple of minutes each day.
2. It Takes Time To Get Results 
People who look for online businesses to start that will make them loads of money in a few weeks are usually the ones who get frustrated and quit when things don't go their way. Creating a good online reputation, getting your website noticed by the search engine rankings and building a customer base usually takes a lot longer than people expect. When you start setting up an internet business, it will probably take about 6 to 8 months to start paying off and really gain momentum in about a year. If you're looking for quick profits, you won't find them online.
3. Nobody Is That Interested In You
Your potential customers don't care that you have set up a business online. They really don't. The only thing they care about when they visit your website is solving their problem as quickly as possible. Most people visit a website because they want or need information, to make a purchase or donation, to be entertained or to be part of a community. If your website does not clearly and quickly tell people what benefits that they get from your business, they will not stay for very long and will move on to another site.
4. Some People Will Tell You You're Wasting Your Time
There are people who are suspicious of setting up an internet business. They are blind to the fact that the internet is booming and that it is possible to generate an income with your own legitimate online business. Even if these people are well-intentioned, don't let them undermine your ambitions and efforts. Look to join an online community of like minded entrepreneurs for your business advice and support.
Free Checklist & Toolkit: How To Choose Your Online Niche

5. There Are Costs Involved
The costs of setting up an internet business are much lower than the costs for setting up a conventional 'bricks and mortar' business. But there are still some costs if you want a legitimate online business. Your website will need a domain name and web hosting. These are not generally expensive but they do cost money. Whilst you can earn money online without a website of your own (by driving traffic to other online sales pages that will pay you a commission if a visitor buys something), you will still have to pay for that traffic.
6. You Probably Will Have Information Overload At Some Point
When starting an online business there can seem like there is a lot to do. Once your website is set up, you have to find the right products and the right customers to buy them. There is a whole range of free and paid marketing strategies that you can use and sometimes it can become overwhelming and you can have a total information overload. Take one step at a time. All of the information you need to digest is not going anywhere.  It's going to be here tonight, next week, and a year from now.
7. There Are Times When It Will Not Go To Plan
You must never expect everything to be easy when setting up an internet business. Sometimes things don't go according to plan on the first try. But don't look at these problems as failure. Look at them as a learning process and you now understand what went wrong so that you can avoid it again in the future. Every entrepreneur faces set backs at one stage or another. You have to be willing to accept the occasional set back as part of your ongoing business journey.
Setting Up An Internet Business The Right Way
The key to success when starting up an internet business is having a solid business model and clear direction backed up by training and support. Very few successful online businesses have been built without any help or guidance. You can learn a lot from individuals who have gone before you. They can show you how to avoid the pitfalls that exist in the online business world. To learn more on how to do business online check out this FREE Presentation  that reveals the proven steps and strategies for setting up an internet business, even if you have little or no experience or nothing to sell.