6 Steps To Setup Your Own Internet Business
If you setup your own internet business, it can offer many benefits that a traditional business can not. One of the key benefits to running a business online is the cost involved. There are no property overhead costs because so long as you've got a computer and an internet connect, you can work from a home office. For the price of a domain name and a good hosting account many internet businesses can be up and running almost immediately.
You can run your own business online as a full time endeavor, or it can be something that you do in your free time as a side business. The internet never sleeps so profits can keep coming in at any hour of the day, even when you're sleeping or on vacation.
You don't have to be a computer expert or a technical wizard to setup your own internet business. Here are the 6 steps to follow.
6 Steps To Setup Your Own Internet Business
1. Choose Your Industry And Audience 
The first step when you setup your own internet business is to decide what industry you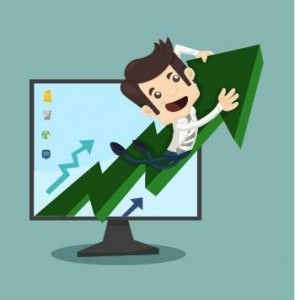 want to be in. Then you need to decide who you are going to sell to. For example, you may choose the health and fitness market and your target market is new mums who want to return to their pre-pregnancy weight.  The more defined your industry or niche, the greater chance you will have in selling to your target audience. If you try to sell everything to everyone you will most likely end up selling nothing to anyone. Often the best industry to start in is one that you already have some knowledge, experience or interest in. Trying to start a business about something that doesn't interest you, whether it's on the internet or not, is going to be very challenging.
2. Find Products To Sell
So now that you know your market and your audience, you have to find some products and services to sell to them. Do you plan to create and sell your own products or will you sell products produced by other businesses? One of the great things when you setup your own internet business is that you can enter your chosen market without having to produce your own products or even buy stock from manufactures. You can sell other peoples' products and services as an affiliate and they will pay you a commission on everything you sell.
3. Build A Website
Once you have chosen your products, it's time to setup your own website. This is often the part that deters many potential online entrepreneurs. But setting up a website is not as complicated as you may think. There are many software programs available that make the whole process easy. For example, the WordPress website building platform is used by many people, just like you, who have set up their own internet business. It is easy to use and is an affordable way to get a professional website online quickly and easily in only a few clicks!
4. Drive Traffic To The Website
Once your website is up and running with products and services, you can't just sit back and wait for the customers to start buying. You have to go out and get prospective customers to visit your website. There are 2 main ways to do this. You can actually buy website traffic. This means that you pay somebody to push traffic to your website. This is commonly in the form of advertisements that appear on other websites or social media. The other option is to generate free website traffic. This can be done by fully optimizing your website so that it's picked up by the search engines or uploading good quality content to social media websites.
5. Build A List Of Customers
It's unlikely that your website visitors will want to buy anything from you on their first visit. They probably won't know anything about or if they can trust you. So you have to build that trust and relationship with them. The best way to do this is with an email capture box on your website. To start the relationship, you offer your website visitor something of value for free in exchange for their email address. You could give them a free report or ebook that provides useful info to your customer about your products or services. This processes is called list building. It's one of the most important things to get working on you setup your own internet business. Your list is a collection of prospects who have shown an interest in your business and, by then giving you their email address, it shows that they want to know more.
6. Provide Value
When setting up a website business the temptation is to sell, sell, sell. But people will only buy when they are ready to buy and from people they know, like and trust. Rather than working on sell, sell, sell think more about tell, tell, tell. Provide valuable information to your audience that goes towards helping them solve a problem or making their life easier. Your audience will start to see you as an authority in your niche and, when they are ready to buy, your online business is the first place that they will go to.
Proven Steps To Setup Your Own Internet Business
Since the web is available just about everywhere in the world, the entire planet can provide potential sales. A local company can only grow as large as its surrounding areas. This can limit overall profitability. The internet is still really in its infancy. There are many countries that have yet to establish a large online presence for their citizens. There are going to be many more years of potential growth available for the savvy online business owner. To take advantage of this growing marketplace this Free Online Business Webcast shows you how you can setup your own internet business even if you have no previous experience.