How To Find A Side Business With Little Start Up Cost
Finding a side business with little start up cost is not as difficult as you may think. The key thing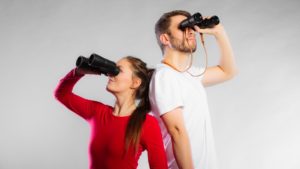 to remember is that with any business, what you put in is what you will get out. Nobody can make money from nothing.
Also, you have to be clear on why you are setting up a side business. Is it to earn some extra money? Is it because you are bored with your existing job? Perhaps it may be that you have an inner entrepreneur desperate to be let out!  Whatever the reason, always keep in mind your reason for wanting a side business with little start up cost because that will be your key motivator to succeed.
How Do You Find Easy Start Up Businesses With Low Cost?
Traditional franchises have often been seen as an easy business to start that are profitable. They will have developed a method of doing business that works well, produces successful results and you can avoid much of the risk associated with new business start ups. However, for a franchise that guarantees a return on investment usually requires a huge capital outlay. Even a non-franchise 'bricks and mortar' side business requires a significant capital outlay with the costs of paying for the building rent, staff, equipment, inventory and stock.
Today, the best way to start a side business with little start up cost is on the internet. Since 2007 there has been a massive shift of people buying goods and services on the internet and this is good news for people who are looking for low start up business opportunities.
Where Do You Start With An Online Business?
The required funding to start a business online is considerably less than a conventional 'bricks and mortar' business.  You will need a website, a domain name and some hosting for your website. But these costs are minimal compared to the high costs of renting a physical building to operate from or the costs of buying stock or employing staff. As long as you have access to a computer and the internet you are ready to go.
And you don't need to be an expert with computers. It does not matter about your age, your background or where you live because you can benefit from, or leverage off, other people's knowledge, time, ability and experience!  
Free Checklist & Toolkit: How To Choose Your Online Niche

An Easy Start Up Businesses With Low Cost
Depending on which online business route you choose, you do not even have to develop and create your own products. You can earn income by selling the products or services of other online merchants. You do not have to pre-buy and hold any stock and they take care of  the payment systems and product delivery. Your job is to find the customers, so you will need to have a budget for marketing your business. But you would need that anyway, whether you were offline or online. There are many different advertising and marketing options available to online businesses and you do not need to spend the large amounts of money required for traditional offline media.
Anyone who takes consistent action and works hard can succeed and profit online. This includes people who have never owned a business before and/or have no idea where to start. There are legitimate home based business models, such as affiliate marketing, where you can profit from selling other peoples' products to a global market online of over 3 billion people, 24 hours a day, 7 days a week, 365 days a year!
Proven Steps For Starting A Side Business With Little Start Up Cost
A legitimate part time online business can be created without having to part with eye watering amounts of hard earned cash. Easy start up businesses with low cost are now much more readily available thanks to the internet. People from all walks of life are enjoying success in the online business world. If you can send an email, search for something online and are wiling to learn some new skills, you can do it too. To see how you can start your own online side business with little start up cost check out these Proven Steps To Profit and discover how you can generate sales and income working part time, even if you don't have your own products or any previous experience.