5 Frequently Asked Questions About Small Business Email Marketing
If you're new to world of small business email marketing, you probably feel lost. After all, there is so much information out there and it can be very difficult to filter through the junk.
And don't think that email marketing strategies aren't important for your business. In a global survey of marketing professionals, email marketing was considered more effective than other marketing strategies such as print ads, online ads, paid search, direct mail and search engine optimization.
To help you get off to a great start here is  a list of the 5 most frequently asked questions about small business email marketing.
Small Business Email Marketing FAQs
1. Where Do I Start? 
The first thing to bear in mind with small business email marketing is that you cannot do it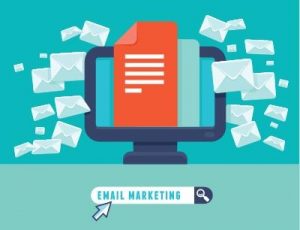 manually. As your email database grows (known as your list) it will become impossible for you, or somebody you employ, to manage it. You need to use specific email campaign management software that is designed to automatically respond to prospects with a series of pre-written messages when they sign up to your database. It can handle multiple customer lists and send out different messages, keep track of who you send it to, what the subject line was, the body of the email, open rates, click-through rates and how many previous messages you have sent. The software that you use to send and receive emails in your day to day business communications cannot perform these tasks.
2. How Can I Grow My Email List?
The best option is to build your list organically. This means people opting in to your list because they want to. This is called permission marketing as they are giving you permission to email them. So, how exactly do you do that? The easiest way to do this is create something of value that you can give away to visitors in exchange for their email address. Make sure that the home page on your website has an email opt in box or create a squeeze page and send traffic to it.
3. How Often Should I Send Emails?
This is a very tricky questions and the answer is it depends. Small business email marketing will be different depending on your industry or niche and the type of list you are building. Some subscribers would love to hear from you every single day while others may only want to hear from you once per month. For example, let's say you're a dentist. No one wants to hear from his or her dentist every day. But you could send out tips about teeth care and dental hygiene once a month or even once a week. The key is to send out emails that provide value and have a benefit to your subscribers. Email campaign management software will provide you with email open rate and click-through stats so that you can find the perfect balance.
4. How Do I Stop People From Unsubscribing?
Truthfully, you can't stop anyone from unsubscribing from your list. There is actually a CAN-SPAM law in place that says you must make it easy for your subscribers to unsubscribe if they want to. Therefore, if someone gets tired of reading your emails they have the right to opt out. In addition, while you can't stop anyone from unsubscribing you can decrease the chances they do. The key is to always provide value to your list. Don't try to sell, sell, and sell all the time. Instead, focus on providing solutions to problems and giving them value beyond your bottom line. When you do that people will not only want to stay on your list but they will be much more likely to buy from you.
5. How Can I Build A Relationship With My Subscribers?
Building a relationship with your subscribers so that they come to know, like and trust you is your ultimate weapon to success. Because when they do, they are much more likely to buy from you. Small business email marketing is all about your personality, individuality and brand. While spammer marketers send cold text with a buy link day in and day out, smart marketers connect with their audience on a more personal level. They show their subscribers they care about them beyond just getting a sale.
They use a 'from' email that can be replied to, instead of one of those frustrating 'no-reply' emails and when a subscriber send a message, they reply. They send more than just offers and promos, but think about what their subscribers needs and how they can give back.
Free Trial of The Leading Email Campaign Management Software
Email campaign management software allows you to respond instantly, day or night, to a request for information from a prospective customer. You can use it to collect email addresses, contact old clients, communicate with existing ones and cross sell your products and services. AWeber is generally acknowledged as the best email marketing software. You can easily import your existing customer database into AWeber without having to ask people to re-subscribe and it's simple to integrate with your website and social media pages. For a free trial of AWeber's small business email marketing software visit the Official AWeber Website.