The Basics For Using Social Media For Business
When utilized properly, social media for business allows you to connect with your target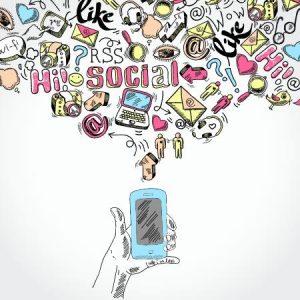 audience, increase your exposure, generate leads and bring in sales. Nobody can deny that that social media has taken the world by storm. Most individuals and businesses are connected to at least one social media site. Popular social networking sites include Facebook, Twitter, LinkedIn, Instagram, and many others.
Whether you like it or not your prospects and customers are using social media. For that reason, social media marketing for businesses has never been more important than it is now. Here are the basics of using social media for business.
What Everyone Ought To Know About Social Media For Business
Social Media Is the Face of the Company
In its early days, social media for business purposes was ignored as it was mainly used for socializing or interaction. However, it's now becoming the main place where people go when they want to learn more about a company or its products. Rather than visiting the website many people will use their favourite social media channel to see if a business that they want to know more about is on there.
Your business doesn't need to be on every social media site. But it should have a presence on the sites that that best represent your target audience, your brand and your products or services. By looking at your social media profile image, heading, links, or description, a user should immediately get an idea about your business.
Create Great Content To Build Loyal Following
Social media for business is more than tweeting, re-tweeting, or sharing posts. It's also a place where people want to learn more about your business and whether you can be trusted. And the only way to guarantee genuine followers is by creating and posting great content. That content should be original, not overly promotional, and provide value to your followers. You need to spend time creating and sharing great content and also posting it regularly. This improves the interaction and keeps your followers engaged.
Build Relationships by Becoming More Social
Many businesses tend to forget that social media was originally designed to improve interaction and socialization. Instead, they concentrate more on promoting their products or providing content. It is important for a business to use social media to build relationships. This is done by following others, responding to comments promptly, and sharing with other people outside your circle. Don't hold back when it comes to reaching out to others who share similar opinions or interests. Look out for Twitter Lists and Facebook or LinkedIn Groups that you can join.
Learn How To Use Social Media For Business
The above are some key ways how companies use social media. Many businesses are experiencing success simply by sticking to the basics. For example, creating brand loyalty, advertising, using social integration in website links and using videos and images. Social media marketing for business will help you to expand your network, create loyal followers and grow. Everyone knows the the biggest social media site is Facebook. What everyone doesn't know is how businesses use social media like Facebook to grow their customer base and increase profits. This leading social media training course has shown over 20,000 entrepreneurs in over 119 countries how to use social media for business and harness the influence and power of Facebook.