Why Have A Social Media Marketing Strategy?
Social media marketing has never been more important for both offline and online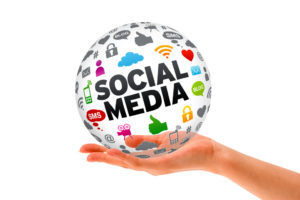 business. Facebook has over 1 billion users and Twitter has over 600 million users. By using social media marketing your business has an incredible opportunity to connect with your target audience, increase your exposure, generate leads and bring in sales.
More and more people are looking for their favorite brands and products on social media and if they can find you there, chances are they will click through to your website to find out more information. Let's take a look at some simple ways you can use social media marketing to boost your business.
Getting Your Social Media Marketing Started
The first task for your social media marketing strategy is to create a Facebook page and Twitter account. Both are free to set up. Choose a name that's easy to remember and preferably short. If you have a brand name, your Facebook and Twitter name should be either the same or similar.
Your can use your existing resources to start to build your social media audience. If you have a website, install the social media follow buttons on your home page. If you have an email database list, add a link to your Facebook and Twitter account in your email signature and ask people to like your page or follow you on Twitter.
What Should You Post?
Your social media marketing plan is about building a relationship with your audience. The best way to do this is to post content on a regular basis. You should post at least once a day and if you're having difficulty trying to find something to say, you can share other people's content. This is, in fact,  good practice, even if you are publishing content regularly because you become a valued resource for your followers. You are providing your followers the best of information about your industry, regardless of whether it's written by you, or by someone else.
You can share YouTube videos, infographics, blog posts, interesting images, articles – anything and everything that your audience might value. Generally 10am to 2pm is a good posting time for professionals. For a causal audience, 4pm is a good posting time. You can use free programs like Buffer to schedule your posts and tweets, so you can set up a week of posts all in one go.
Free Checklist & Report: How To Profit With Facebook Groups

How To Build Your Business
Part of your social media marketing strategy should be to engage in conversations with your audience by offering advice, motivation and your experiences. If people like your posts or tweets, they will want to learn more about you and your products. As you build trust, your followers will be more inclined to buy from you. But don't constantly send out sales messages.
As a general rule, for every 4 posts or tweets you send out, only use 1 as a sales message. If you're regularly providing high quality content, your audience will have no objection to your sales messages, so long as they are relevant to your industry or niche.
A Proven Facebook Marketing Strategy
As time goes by, Facebook proves to be more important. You can use Facebook to drive traffic to your website, build awareness and attract prospective customers to your products and services. You're starting to see a widening gap of those who get it and those who don't.
A Facebook group can generate leads, build your email list, give you access to more prospects and sell your products and services. However, there is a right and wrong way to do it. Doing it the wrong way can lead to lasting damage to your brand. On the other hand, when you do it the right way by following the Facebook group best practices outlined in this Free Facebook Group Checklist it ensures that you have the best possible chance to make money from Facebook groups.