How To Increase Your Squeeze Page Opt-in Rate
A squeeze page is a webpage created by online marketers to obtain opt-in email addresses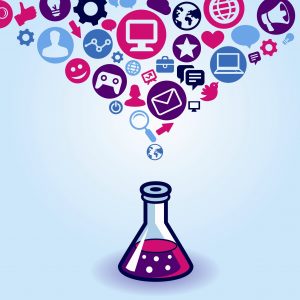 from prospective subscribers. It is one of the tools used to build a customer database list.
As a general rule, you would use a squeeze page for traffic that is generated from paid sources – such as solo ads, banner ads or pay per click advertising. This is traffic that you control and the primary objective is to obtain the visitor email addresses so that you can contact them with follow-up marketing. A squeeze page should provide specific information that a visitor was looking for. You must design it with a clear focus on the customer directed onto that page.  Therefore, it must be relevant to the contents that you placed on your ad or in your email link.
Here are 10 ways to increase your opt-in rate:
1. Make sure that your message clearly shows how your product or service can solve a problem or provide something that your target audience need.
2. Give your prospects something of value for free in exchange for their email address. But remember what you give away will reflect on your product or service. If you give away something with very little value your product may be perceived as being the same.
3. Improve your headline.  It is the first thing that a potential customer will read. Your headline has to attract attention and make the reader want to know more.
4. Make it clear what you want your reader to do. Remember the primary purpose of your squeeze page is to get people to opt-in. Do not have any sales messages or unrelated information.
5. Your squeeze page design needs to look clean and professional. Would you opt-in to a page like yours?
6. Improve the quality of your audience. Are the people opting into your list likely to buy from you? If you are using solo ads to generate leads, check out my next article "Are Solo Ads Dead?".
7. What is your text actually saying? Similar to headline copy, you must communicate to your prospects in a way that makes them realize how valuable your product or service really is.
8. Only ask for an email address on your opt-in form. The more details you ask for, the lower your conversion rate will be. Why do you need their name and their email address?
9. Check your text for spelling and grammar. Your potential customers will be put off by badly written copy and words that are spelt incorrectly.
10.Check how your squeeze page is viewed in different internet browsers. Make sure it is compatible in the popular browsers (currently are Google Chrome, Firefox, Internet Explorer and Safari).
Free Squeeze Page Builder
Introducing Simple Lead Capture. This squeeze page builder provides a range of templates that are fully hosted and mobile friendly. You can select a background or upload your own, add your own text, video or images. It also provides conversion analytics, autoresponder integration and is SEO ready. Click here for a free trail of this squeeze page creator.