Start A Blog And Make Money
If you're running an online business and you want to expand your revenue streams you can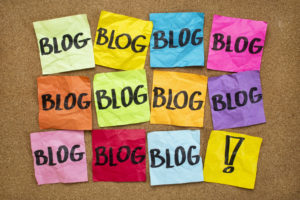 start a blog and make money. A blog is an important marketing tool. It enables you to create awareness for your products and services and gets clients and customers to interact with each other.
There are several ways that you can start a blog and make money. Here are some of the most popular options used by successful online entrepreneurs.
Why Create A Blog When Starting An Online Business?
Websites that are frequently edited and updated receive higher ranking in search engines than those that have not had any new content added for ages. When starting an online business it can time consuming and challenging to keep changing or updating your website.
This is where a blog can help because you can update your website with new blog posts, articles, comments, and discussions. Because of this online activity, the rankings improve, creating more awareness of your product and services.
When you are writing your blog don't forget who you are writing for. You should always write about something that is relevant to your business and that will interest others. Make sure your blog adds something of value to your reader's life otherwise people will not want to read it.  Remember that you don't have to be a professional writer. Try to use content with keyword optimized text, photos and even videos.
How Do Bloggers Make Money?
A blog is a platform for other income streams within your online business. If you want to start a blog and make money there are several things you can do.  You'll can get advertisers to buy space on it, sell services like consulting or speaking, use affiliate marketing to get sales from the links that people click within your blog, or maybe offer products like ebooks or premium content to actually generate income.
The following are some ways in which you can make money online blogging:
You could use PPC advertising on your blog.
You could directly sell or advertise products.
You could give away an eBook or a newsletter subscription and get leads.
You could build a blog, populate it and then sell the whole thing for a tidy profit.
Start a Blog and Make Money
The WordPress website platform is recognized in the online business world as a the best system to start a blog today. But WordPress is much more than just a blogging platform. Today a WordPress website has the functionality to help your online business earn revenue as well providing as a complete content management system. If you've ever struggled to start a blog using WordPress or you find yourself wasting hours or even days trying to figure it all out on your own then the Know WP Video Course can help you. This easy to follow course shows you how to start a blog and make money.