How To Find Time To Start A Business From Home
Do you envy those successful entrepreneurs who have been able to start a business from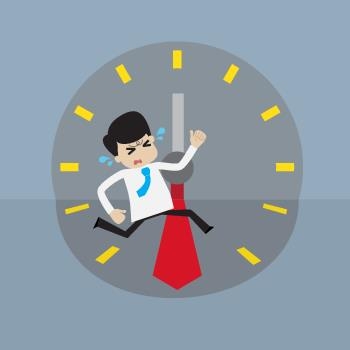 home? How do you feel when you hear about them enjoying the financial freedom that comes from a second income? Home based businesses sound great, but if you're working a regular day job, finding the time to start a business from home can seem like an impossible challenge.
One certainty in life is that time is limited. Everyone has the same 24-hour day to dream, determine goals, and complete tasks that will help them meet those goals.
But doesn't it seem like some people are just better at getting more done than others? Do you seriously do want to start a business from home, but you you don't think you have the time? Here are some time management secrets that will make you feel like you have hours more in your day.
How To Find Time To Start A Business From Home
Set Priorities
When you identify tasks and set your priorities carefully by what is important over not important, as well as avoid having issues of urgency each day, you can get a handle on your time in ways that you never thought possible. There are really only four choices:
Most important
Most urgent
Least important
Least urgent
Disconnect from Distractions
Home-start up businesses involve work. If you're starting an online business (which is the quickest way to start a business from home) there are a lot of distractions on the internet. Turn off email notifications, log off from social media sites, switch your phone to silent and get on with the task in hand.  You'll work faster, smarter, and gain the time you need for other things.
Schedule Everything
Your priorities need to be added to your calendar. Everything from the 30 minutes you need to use social media for marketing purposes, to you lunch break needs to be put into your calendar. If you have a project due in a week, you should have five days of scheduled time to work on the project prior to the due date. Check your email at scheduled times during the day, explain to your children, spouse and family when you are working. If you didn't schedule it, you don't need it.
Free Checklist & Toolkit: How To Choose Your Online Niche

Outsource
Don't try to do everything yourself when you start a business from home. You'll probably end up going from one task to another and never actually finishing anything. There are huge payoffs to outsourcing the things that simply suck time from your day. Your priority should be on generating new leads and prospects and making sales. If you're spending hours trying to optimize your website, design your ads or struggling to write engaging content, there are websites like Fiverr, Elance and UpWork where you can quickly find top freelancers with a variety of skills.
Batch Your Tasks
When you know that you have a number of tasks to do, you can be tempted to switch between one activity and another. But you will be much more effective if you focus your attention on one task at a time. Aim to touch each task only once and finish it. For example, set aside time to check and post to all your social media sites in one go or write two or three blog posts in one sitting. By batching your tasks you can achieve more.
 Check Your Schedule
Ensure that you have your priorities in order, add anything new to your schedule that needs to be added, and remind yourself of what is expected the next day. Checking your schedule helps you feel accomplished at the end of the day. It also reminds you of what's coming up tomorrow. Use technology to help such as Google Calendar or Outlook, synced to your smartphone. This will help you remember what it is that you should be doing now, and what you should be doing next.
Start A Business From Home With These Proven Steps
When you start a business from home, it's not so much about finding the time as it is taking the time. Today will soon be yesterday and you won't ever get that opportunity back. It's worth noting that successful entrepreneurs often have help starting a new business and that very few people have succeeded without without any assistance or guidance. Check out this Free Guide to Starting a Business Online from the world's first digital marketing academy. It has been specifically created to teach today's entrepreneurs the proven steps and strategies to start a business from home.