No Time To Start A Side Business?
We all lead busy lives and even though you might want to start a side business, you might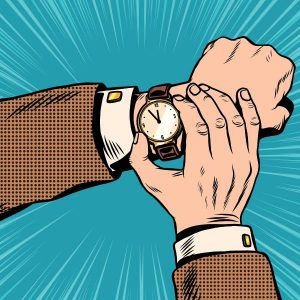 feel that you've not got any spare time to devote to it. The idea of running a side business from home has really taken off since the economic crash in 2007. It's no longer a quirky past-time. It's a real opportunity to earn real income from something that you enjoy and have total control over. And, with the reach and influence of the internet, the possibilities are almost limitless.
But when it comes to your available time, that's not limitless. You can't get more. You can't work harder to get more of it. Your time is a finite resource that cannot be increased or replaced. If you're going to succeed with a small business startup, you have to be more ruthless with the time you've got. These 10 tips below reveal how you can find the time to start a side business and fulfill your entrepreneurial ambitions.
10 Time Saving Tips to Start A Side Business 
1. Just Say No
When you start a side business, you have to learn to say no. There are lots of merchants selling software, training programs, downloads, website plugins that all promise to make your business more profitable. These products may well do what they advertise but if you jump from one new thing to the next, you'll burn time and lose focus on your core business. Those products will be there tomorrow, next week and probably next year. Start a side business with only what you absolutely need and get that working effectively first, before buying the next best thing.
2. Get Up on Time
This is a hard one for many but it doesn't have to be hard as you think. You don't need more than 7 or 8 hours of sleep a night. If you can limit your sleep to no more than 8 hours, you will gain time. If you typically sleep less than six you may need to get in a bit more sleep to be most productive with your time.
3. Manage Your Emails
An online business is an easy business to start. But you can distracted when you're working on your computer at home. Don't keep your email notifications on all the time so that you're constantly dealing with email. Set specific times for checking your email and stick to it.
4. Turn Off Technology
The very thing that is supposed to make our time more productive can have the opposite effect too. You can be searching the internet for a solution to a particular problem and before you know it, you're on Facebook watching funny cat videos. Anything that you don't need to get your task completed, turn off.  That includes your TV, too.
5. Understand Your Internal Clock
You already know that you need to devote time to work on your new business opportunities. So it's important when you should do that work. Some people are early risers and some people are night owls and others are in between. Everyone has an internal time clock and you need to determine for yourself what your own internal clock is and then work with it.
Click Here For Your FREE Online Business Start Up Bundle

6. Use Evernote
During the day you may have lots of different small side business ideas. The nifty little program found at evernote.com can be used to help you keep track of your ideas, schedules, notes for projects, and more. It has a bit of a learning curve, but once you get used to it you'll enjoy using it to keep track of many tasks.
7. Try Google Calendar 
If you have a Gmail account, then you already have access to a powerful system that can help you put your time in writing, while helping you keep track. You can easily set up different calendars for different aspects of your new business and colour code the entries. Further you can print out a calendar each day or sync to your smartphone so that you don't forget anything.
8. Use Time Tracking Software
There are tasks that are productive and tasks that waste your time. The challenge is knowing which is which. FreshBooks.com comes with time tracking software that enables you to keep track of what you're doing easily once you set up names for them. Make entries for using social media, writing blog posts, product reviews, even doing the dishes! You'll soon figure out where you're wasting time. You can't get time back, so it's good to know where it all went.
9. Outsource
You don't have to do everything yourself. And, as your new business grows it may not even be possible to do everything yourself. There are huge payoffs to outsourcing the things that are simply time suckers from your day. Websites like Fiverr, Elance and UpWork all have freelance workers ranging from designers, to copywriters to website builders who can help lighten your load.
10. Create a Contract with Yourself
When you start a side business put your promises and goals into writing in the form of a contract. Write down in black and white why you are doing it, what you will do, what your work hours are, and what you plan to do during those work hours. Then sign it. Also, remember to schedule in breaks land vacations. Time with friends, family and spouses is important too. If you do that, it'll be so much easier to use your time effectively and stick to your schedule.
Start A Side Business With This Free Startup Bundle
Creating a time management plan is an essential element in creating successful home based business. Most successful entrepreneurs live and die by their calendars. When you meet someone and wonder how in the world they do it all, it's probably a very thought-out and coordinated schedule that allows them to accomplish so much. By using the tips above you really can achieve your ambitions. What you considered impossible is not as challenging or time consuming as you may have first thought. This Free Online Business Bundle shows you how you can start a side business with little start up cost in the shortest time frame possible.