How To Start Affiliate Marketing With The Right Product And Niche
Before we look at how to start affiliate marketing, let's look at how online affiliate marketing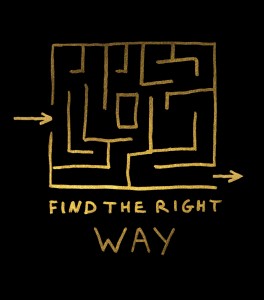 works. First you find a product that you want to promote. You then see if the owner of that product has an affiliate marketing program, which means that you can sell it on their behalf. If they do have an affiliate marketing program, you can request a unique URL link from the product owners which enables them to track people who clicked on that link. If somebody buys the product from clicking on your link, the product owners will pay you a commission.
This may sound reasonably straightforward, but when you start affiliate marketing the biggest problem is choosing the right products to sell to the right people. While finding affiliate products may seem simple enough, there are some important steps to consider.
How To Choose The Best Product And Niche When You Start Affiliate Marketing
1. Choose a Passion
The key element to choosing the right product when you start affiliate marketing is passion. If you don't have any passion or interest for the products or services that you are selling your inauthentic vibes will shine right through. When you sell a product, you need believe wholeheartedly in its benefits. Also, when it comes to doing the work to promote a product that you like, you will naturally be more motivated to do it. Very often the reason that people give up on an affiliate marketing program is that they get bored with it as they saw it as a way to make a quick buck. And there is no affiliate products where you can 'get rich quick'. If a product owner tells you that their products will do this, steer well clear.
2. Do Your Research
Once you have focussed on something that is near and dear to your heart, it is essential to do your research. Find out if there is a market for your product or service. This can be as simple as typing into a search engine the problem that your product solves. If there is a hungry market, that is half the battle – the other half is finding out how much competition there is out there for this particular market. Remember that competition is not a bad thing, because it shows that there are people out there who are buying.
Study the competition. What will make your product stand out far and above the other competitors? What is your unique selling proposition? What will make customers want to buy from you rather than one of your competitors.
3. Choose a Sub-Niche
While it is vital to choose a product or service that you are passionate about in a niche that you know you can reach it is also important to choose a sub-niche and possibly even a sub-sub-niche. For example, you may be passionate about health and fitness. Well, so are millions of other businesses. However, if you are interested in health and fitness for women over 50 who want to lose weight you have now created a niche, a sub-niche and even a sub-sub-niche.
This will help you stand out above the crowd. Once you have chosen your passion, done your research, and chosen a niche and sub-niche, you can start to look for an appropriate affiliate marketing program that will suit your choices.
Free Blueprint To Start Affiliate Marketing
Affiliate marketing is the easiest way of starting your own internet business. You don't have to worry about creating products, payment systems, organizing delivery, customer support or any of that stuff. All you have to do is send traffic to an offer and then you get paid a commission every time someone buys through your affiliate link. It is a risk free way of learning the ropes and gauging the market before creating your own product. Check out this Free Blueprint that reveals more affiliate marketing tips and the step by step process to start affiliate marketing quickly and easily.