Ready To Start An Interesting Business?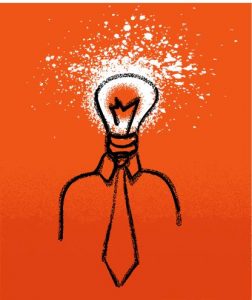 One simple way to start an interesting business of your own is to choose something you're passionate about. When your efforts are focused on something you really enjoy, a pastime, hobby or activity you truly care about, you enjoy working. The time you spend on your niche business is both rewarding and fun.
However, sometimes your passions aren't good enough to guarantee success. You may be the world's leading source on the mating patterns of the Australian zebra lizard. There may be no one on the planet who can speak as intelligently about Australian zebra lizards and their love interests as you. But there probably aren't enough people that are interested in that topic for you to build a successful business around it.
Knowing that you have a viable market is important before spending time and money trying to start an interesting business that you want to work on. The following  tips are useful for choosing a niche, and will give you the best chance at success before you even begin.
Start An Interesting Business Of Your Own In the Right Niche
When you decide to start an interesting business dedicated to something you love, your passion is contagious. Think about it. You've probably heard someone speak about a topic that was very important to them. Their speech stimulated and excited you, if for no other reason than to find out what could make someone feel so energized and aroused!
Take a pen and a piece of paper right now, and make a quick list of the things that motivate you the most. These are things that get you "fired up", topics you could speak about all day. In other words, if money was not an option and all of your bills were paid, what would you do for a living?
Once you have that list, put into practice the following keyword research tips to come up with the perfect niche market for your unique desires and talents.
Google Auto-Complete
Anytime you begin typing into the Google search engine, Google tries to complete your sentence or phrase before you're finished. You can use this handy access to Google's virtually limitless marketing data to your advantage. Type just one word of a potential niche market into Google, but don't hit enter or click on the magnifying glass.
You'll see that Google has suggested 5 or 10 popular searches based on that single word or phrase you typed. These are searches that have been conducted millions of times, so you know that there is a market out there related to those Google auto-complete listings.
Free Checklist & Toolkit: How To Choose Your Online Niche

The Google Keyword Planner
Once again, you can get help to start an interesting business with your knowledgeable friend Google. The Google Keyword Planner shows you exactly how many monthly searches are performed for a particular keyword phrase. Type "Google keyword planner" into the Google search engine, and follow the link provided.
Make sure you check the option for "exact phrase" search. Type in keywords or phrases relevant to a prospective niche. When you find a search term with 10,000 to 100,000 monthly searches, that is a good range which limits your competition, while also providing enough financial viability.
Market Samurai
Sometimes you need more than bare-bones information. Market Samurai is software that shows you how to break a market down into areas of different niches and how to focus on interests involved with those niches. The applications in the software include the right way to do keyword research and how to break those keywords down into what's relevant and what's not. This software can give you a leg up on the competition and teach you how to access the commercial abilities of your business.
Online Forums
If you can tell what your target market is thinking, wouldn't success be guaranteed? You would know exactly what problems need to be solved, and what pleasures are being pursued in a particular market. Well, you would still have to take action, but at least you would know what actions to take.
Fortunately, "reading the minds" of any market online is not really that difficult. It just takes a little time, and you need to know where to go. Type "____ forums" into your favorite search engine. Fill in the ____ with your prospective niche. The results you will get are popular forums where people hang out online to discuss that particular topic. You would be surprised at the number of forums and Facebook groups you can find on the web for just about any topic.
Sign up to a couple of relevant forms and groups. Start browsing. Find out exactly what people are asking about that topic or market. This is a simple trick to see if a particular niche has a big enough audience to start an interesting business around.
Question And Answer Websites
People go to websites to get their questions answered and their problems solved. These are 3 well known question and answer websites:
Search on these sites for particular keywords and phrases, and you can see how much interest there is in a particular niche. You also see the exact questions people are asking, which make excellent headlines for blog posts, articles, ebooks and subject lines for emails.
Don't Forget Your "Why" 
If you want to start an interesting business you have to know your "why".  You will find success quicker, and easier, when you identify the "why" that drives you. If you're just working to make money, you may find it difficult to reach your goal.
People identify with passion. When you keep your "why" at the forefront of your mind, it drives all of your efforts. It becomes transparent to your prospects and target audience. People that have that same focus, those that hold your important ideals in high esteem, will be happy to become your customers and clients. That is because they think like you do. It's easy for you to connect with them, mentally and emotionally. This is why digging down to your base reason for everything that you do is so important in business.
The Easiest Business To Start Up
The quickest and easiest way to start an interesting business of your own is on the internet. An online business is the cheapest business to start. You can reach a huge potential audience and work on it part-time from home. More and more people are turning to the internet to buy products and services and they could be buying from you. If you're new to the world of online business it can be bit overwhelming. You might feel that you're too old, too young or don't have the technical know-how. This Free Online Business Bundle shows you how to start your own internet business by providing powerful money-making education designed to help you get up and running in the shortest time frame possible.