Who's The Right Person To Start An Online Business?
If you start an online business, you'll soon see that it provides many benefits that you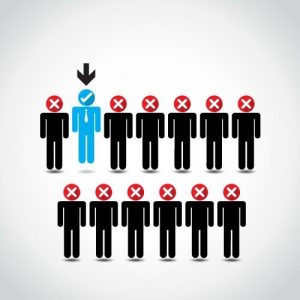 don't have with a traditional 'bricks and mortar' organization. People from all walks of life, professions and ages are taking advantage of the web-based world.
No mater what your experience or knowledge, there are no restrictions. The online business world is open to people ranging from real estate agents to single parents, from mortgage brokers to people who have lost their jobs, from government employees to corporate executives and CEO's.
In order to see if you're the right sort of person to start an online business you have to weigh all of the rewards along with the risks.
Are You The Right Person To Start An Online Business?
You're Looking For A Side Business With Little Start Up Cost
One of the key benefits when you start an online business is the cost involved. You may want a set up something as a side business to your existing job, so you'll need to keep costs low. When starting an internet business, there are no property, inventory or staff overheads. Most of what you do can be performed from a home office. For the price of a domain name and a good hosting account you can be up and running almost immediately.
You Want Flexibility
The flexibility is also another key benefit. The business can be run just about anywhere, so long as you have a computer and access to the internet. You can work on it full time or in your spare time. The internet never sleeps so profits can keep coming in at any hour of the day, even when you're asleep or on vacation.
Free Checklist & Toolkit: How To Choose Your Online Niche

You Need A Large Customer Base
Since the web is available just about everywhere in the world, the entire planet can provide potential sales. A local 'bricks and mortar' business can only grow as large as its surrounding areas. This can limit overall profitability. When you start an online business you have the potential to reach customers from all over the world. And whilst there may not be enough customers to sustain a bricks and mortar business dedicated to selling a micro niche product, an web-based business selling the same thing can sustain itself easily.
You Don't Want To Create Your Own Products
Obviously,  if you start an internet business you need something to sell. If you have your own products that's great, but if you don't, you can sell other peoples' products or services. As long as you know what market you want to sell into, it's highly likely that somebody else has already created a product for that market. You can become an affiliate marketer for that product and earn a commission on every sale you make. This process, called affiliate marketing, are the often the best online businesses to start for new internet entrepreneurs.
You're Ready To Expand Into New Markets 
Another solid reason to start an online business is the fact that the market is still evolving. The internet is still really in its infancy. There are many countries that have yet to establish a large online presence for their citizens. There are going to be many more years of potential growth available for the savvy business owner.
Free Crash Course To Help You Start An Online Business 
When you start an online business it can be very rewarding but it does require great personal motivation. And this is the area that can halt a lot of entrepreneurs. Many people look at it as easy money, but, just like any other business, an online business will only succeed with hard work and dedication. Success comes more quickly to those who have a solid business model, clear direction, training and support. Check out this Free Online Business Crash Course specifically aimed at helping entrepreneurs start an online business from scratch.