Can Anyone Really Start A New Internet Business?
If you're one of the entrepreneurial-minded individuals who wants to start a new internet business, then there has never been a better time to take action. Over 3 billion people have access to the internet and this number is growing by the day.
Also, people are becoming more comfortable purchasing goods and services via mobiles and tablets rather than being sat in front of their desktop computer. This, coupled with better connectivity and the rise of smartphones, means that your prospective customers can buy online at any time of the day or night. So when you start a new internet business, where do you start?
What New Internet Business Will You Start?
You may start a new internet business on top of a full-time job, working on it at weekends or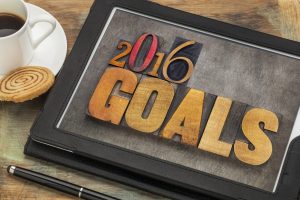 after your regular work hours. Others become interested in a home business online opportunity when they leave or retire from a regular job. Either way, the good news is, even if you are building a new internet business part time, you should start to see good results quickly from your efforts if you plan it out properly.
There are so many options to choose from. Is one better than another for those who only work on their business part time? Not necessarily. But sometimes it can interfere, depending on the business model and your schedule.
Freelancing 
If you're already stretched with your day job and and trying to supplement your income with part time work online, then you might want to do something where it comes easy to you – not something that you struggle to learn and master. For example, if you're good at writing and you know that you have exactly 2 hours a day to put into your new internet business then you can figure out a delivery schedule for ghostwriting and you wouldn't be putting your business reputation at risk. Check out freelance websites like Elance and oDesk that have thousands of customers looking for people who are willing to offer their skills in return for payment.
Online Teaching Or Coaching
Coaching may or may not be a good business model for you because it requires you to be available at certain times of the day. If you're a day worker planning to work on your new internet business at night, that may not work for your clients – or it could be perfect timing! It depends on the niche and each individual's needs.
Membership Website
A membership site can pull in quite a bit of money for you – and it doesn't require you to be there everyday except to make sure things are running smoothly. You can create an entire membership website ahead of time that drip feeds to your customers when they sign up. Then you can spend the bulk of your work hours on marketing and promotion.
Affiliate Marketing
There are many new internet business opportunities in the world of affiliate marketing. This is where you sell products and services that have been created by other people. When you make a sale, the product owner pays you a commission. There are affiliate marketing programs in just about every niche you can think of, the most popular being wealth health and relationships.
Things like affiliate marketing and information product development are all easy to pursue as an online business opportunity. You work when you can – even on your lunch hour at work – and progress forward whenever something is completed.
Blogging
Blogging is a great business model because it enables you to work when you can and pull in a variety of profits. For example, your blog income can be derived on a blog from:
Banner ad revenue
AdSense links
Tangible affiliate reviews
Digital affiliate reviews
Your own info product creations (like eBooks)
The great thing about blogging is that you can schedule them to publish ahead of time, so if you have more time on one day, you can queue up a few days' worth of blog posts and let them automatically go live without you having to log in and publish them.
Free 'Crash Course' To Help You Start A New Internet Business
People from all walks of life are enjoying success with internet business opportunities you can do it too, regardless of your age, education, technical skills or qualifications. If you don't know where to start and you want to know more about starting a new internet business, join internet pro Stuart Ross for a free online business 'Crash Course' where he reveals his strategies for profiting online and growing your income with a business you are passionate about.