Are You Ready To Start A Work From Home Online Business?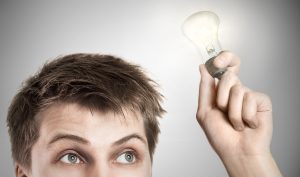 If you tell people that you're going to start a work from home online business, you're generally going to hear one of two things. You're going to hear people telling you that you're wasting your time. That all the best online home business ideas are taken up and the marketplace is full. However, that's untrue.
You're also going to hear people who will promise you that you can make millions with a home based online business. While that is true for some, it's not common. What is true about running your own work from home online business is that you can make a tidy income working on something that is all yours in an industry that you genuinely like working in.
How Do You Start A Work From Home Online Business?
Decide What You Are Going To Sell
It's no good starting a work from home online business if you don't know what your business is going to sell. If you don't have any ideas, carry a notebook with you. You'll probably come up with ideas when you're in the least likely places. Look online for inspiration. Look at Google Trends, Amazon.com and eBay Pulse to see what's hot right now. Browse bookstores for more inspiration.
Here are a few legitimate work from home businesses you can consider:
When you create an online business you need to have a clear idea of not only what you're going to sell, but who you want to sell it to. The scale of the internet means that your work from home online business can reach people from all over the world, but you still have to have a product or service that people will want to buy.
Online, regardless of the model you choose, people want to know one thing: "What is in this for me? How will this benefit me?" Choose your topic and model wisely. Create fantastic content and provide value. That's the core of any successful online business.
Create A Website 
In order to do any kind of business online, you'll want to have a website. Building your first website can feel a bit overwhelming. However, it's not as technically challenging as you may think. There are a number of different website building platforms that make the whole process very easy. There are plenty of online courses to show you how to use these platforms. It might take you some time to build your website however, you'll be able to create it one hundred percent on your own. And if all of this just seems like too much, you can design your website with a pencil and paper and then hire someone to create it.
Before you create your website or hire someone to do it for you, you'll want to draft your website on paper. Decide what pages you want your website to have. How are people going to find what they need? How will they navigate your website? What categories or buttons will you have? How will you share your information and how will you promote your products or services? Figuring all of this out before you begin creating your website will help ensure it's a success.
Click Here For Your FREE Online Business Start Up Bundle

Put Content On Your Website
Content is the unifying theme behind every online business that works. People go online to be entertained, to be informed, to connect and communicate. The single common thread for all of these interactions is content.
Content can be read, watched, listened to and shared. It can be an article, a blog post, a report, an ebook, an online course, a video or an audio. Without content a website doesn't stand a chance. Information is the reason for the internet. If your website doesn't provide information, it has no value to your visitors.
What If You Don't Have Any Products of Your Own?
Now that your website is online and you have content about your chosen niche or industry, you're going to need something to sell. You may know the type of products or services that you want to sell but you might not be able to produce them yourself.
That's not a problem because it's highly likely that somebody else has already created a similar type of product. If that product owner has an affiliate program, it means that you can sell that product on behalf of the product owner and for every sale you make, the product owner will pay you a commission.
There are an almost limitless number of products and services you can sell as an affiliate when you start a work from home online business. There are products that cater for just about every market and niche on websites like Amazon, CJAffiliate, ClickBank and JVZoo.
Drive Traffic To Your Website
Every online business needs traffic. Without it, you have no business. This process of driving traffic can be done in two ways. You can use free website traffic marketing methods like blogging, social media marketing and video marketing. Or, you can pay for your website traffic marketing like pay per click, banner advertising and solo ads. It's always worth having a combination of both free and paid methods for your online business.
Build A Customer List
When a potential customer visits your website, it's not very likely that they'll buy from you there and then. So, rather than hoping that they will return to your website at sometime in the future, you want to remain in contact with them. The most effective way to do this is via email. To encourage a website visitor to give you their email address, offer them something of value in return. This could be a simple checklist, report, ebook or video. As long as it has value and is connected to your niche.  As you collect emails overtime, your email list becomes one of your most important assets. These are people who have expressed an interest in your business and want to hear more from you. The more value you provide, the more likely they will want to buy from you.
Proven Steps For A Profitable Work From Home Online Business
The key to success when you start a home based business online is having a solid business model and clear direction. Very few people have been able to successfully start any type of business, either offline or online, without some element of help or guidance. If you're looking for more guidance to start your own work from home online business, or you're struggling to get your existing business off the ground, this FREE Internet Business Video Tutorial reveals proven strategies on how to become profitable online starting from scratch, even if you have no previous experience or any products to sell.