How Do You Start Your Own Business On The Internet?
If you've been thinking about trying to start your own business on the internet you've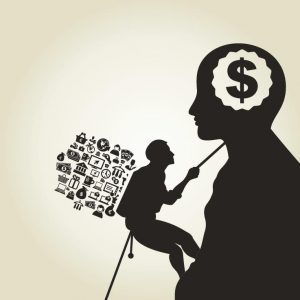 probably been prompted by sheer amount of buying and selling that is now taking place online. A recent report by Adobe showed that more than $5 billion was spent on the internet during the 2016 US Thanksgiving holiday weekend. In 2016, total online sales across the globe are set to exceed $22 trillion, up 6% from 2015. This will continue to grow with sales topping $27 trillion in 2020 (source emarketer).
This trend means that more and more people are looking to buy products and services online. And if you start your own business on the internet you can claim your slice of this growing marketplace. Let's take at how to set up a small business of your very own online.
6 Steps To Start Your Own Business On The Internet
1. Choose Your Market
If you're going to start your own business on the internet you first need to decide what type of business it's going to be. There are many different options. Are you going to sell products or services? You can sell your own products or you can sell products produced by other businesses who will pay you commissions on your sales. Will you sell physical products that are delivered to your customer's front door? Or will you sell digital products that your customers can download instantly to their computer? You may decide to set up a membership website or provide online teaching and coaching services.
2. Build Your Website 
This is often the part that stops many potential online entrepreneurs in their tracks. They know that the internet is the key to a booming marketplace but they don't know how to set up a business website. The good news is that getting a website online isn't as challenging as you may think. First you'll need to choose and buy a name for your website (called a domain name). Next you need to 'rent' some space on the internet (called website hosting). Finally you'll need some software that will enable you to put text and images onto your website. There are many website building programs available that make this whole process very straightforward.
3. Get People To Visit Your Website
When you start your own business on the internet the only people that will know about it, apart from you, are the few people that you may have told. So you have to get prospective customers to visit your website. There are two main routes to take. You can use free website traffic methods or paid website traffic methods. Both have have their advantages and disadvantages and it's always best to use a combination of both.
Click Here For Your FREE Online Business Start Up Bundle

4. Build A List Of Customers
It's very unlikely that your website visitors will want to buy from you on their first visit to your website. Even if they do take the time to look around your website they won't be getting their credit card out straight away. They'll have a look around and then leave. But if you can get a visitor to leave their email address, you can remain in contact with them via email. Your emails can keep them informed about your business and encourage them to return to your website.
The most effective way to collect email addresses is to provide something of value for free in exchange for someone's email address. This can be something as simple as a free report or ebook that is related to your industry. It has to be something that your website visitor will find useful and want to have.
5. Invest In Email Marketing Software
As you collect more email addresses, it will become impossible for you to manage your database manually. Email marketing software will allow you to automatically respond to requests for your free report no matter what time of day or night someone requests it. You will be able to automatically send a series of follow-up emails to your prospects. You can also send messages out to your entire database (or certain segments) whenever you want. It's worth noting that your email list is your most important asset. These are people who are genuinely interested in your business and your products and services.
 6. Provide Value 
The content on your website and in your emails, articles, blogs posts, videos and all other communications has to be more than constantly trying to sell. When you provide high quality content material that is useful to your audience it proves that you are a source of valuable information. People buy from people that they know like and trust. When you position yourself as a trusted adviser it will help to build trust, loyalty and credibility. Your prospects will not only being more willing to buy from you, but they will stay as loyal customers for many years.
Start Your Own Business On The Internet With This Free Startup Pack
As you can see from above, the steps to starting a business online doesn't require any specialist skills. You don't need to know everything about the online business world to be successful. You just need to have the determination to succeed and be willing to learn new skills. To help you start your own business on the internet, this Free Online Business Startup Pack delivers powerful money-making education designed to help you get up and running in the shortest time frame possible.