How Can You Start Your Own Business Without Any Products?
Business is all about buying and selling so how can you start your own business without any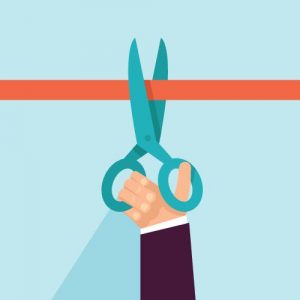 products of your own? This is where the affiliate marketing business model is so sweet. The concept of affiliate marketing is a variation on the commission-paid salesperson, except that it all happens online.
Product creators have produced products or services and they need people to sell them. Your job as as an affiliate is to sell that product or service. When you do make a sale, the product owner pays you a commission based on the total value of the sale. This is generally between 50% to 75%. You don't have to buy any stock or sort out payment systems or delivery as the product owner takes care of all of these issues.
Affiliate marketing is a great way to start your own business. Let's look at how you can get literally get started today.
How To Start Your Own Business Without Any Products
There are 3 basic steps to start your own business with affiliate marketing:
Picking a niche product
Promoting that product
Making a schedule and then sticking to it.
FREE Checklist: Affiliate Marketing For Beginners

Find Some Products To Promote
The major attraction to product owners is that their affiliate marketers to do their promotional activity for them.  This promotional activity can be in the form of paid advertising or free website traffic. A product owner will pay nothing if the affiliate doesn't sell anything. That's why, as an affiliate, you want to make sure that you choose the right products to promote.
Most affiliates start their search for products on Clickbank. ClickBank is one of the largest, and most established affiliate online networks. It's free and extremely easy to use. It has a ton of products owners and vendors from just about every niche you can think of waiting to snap up a good affiliate.
Look at ClickBank and find 10 things that you think you might want to sell. Make a list, because as you learn more, you may want to revise it, or you may find that your choices are right on.
Research is Key
ClickBank has products in lots of different markets from pets to electronics. In order to earn commissions, all you need to do is take your Clickbank affiliate ID and get a link which you can use to send customers to a product sales page. When they click on your link, it will record your commissions when they buy the product. You can research the top selling products products on Clickbank at CB Trends and CB Engine.
Understanding Clickbank
When you are looking at products on ClickBank, you will see a few references that are important to your start your own business with affiliate marketing.
Sale Price: (Initial $/Sale) This is the amount that affiliates are earning for referring customers.
Percentage of Sale: (Avg %/Sale) This is the average percentage commissions earned per affiliate per sale.
Gravity of Product: (Grav) The gravity number shows the popularity of the product. The gravity rating for the product that you want to promote should be at least 10 or more. If it is more than 100, it means that there is a lot of competition selling this product.
Selling Your Chosen Products
Now that you have a selection of products it's time to promote. This can be done by driving traffic to your own website or directly to the product sales pages. You can start your own business with affiliate marketing without a website (as a lot of affiliate marketers do when starting out), there are many benefits to having your own website.
First, having your own website establishes your credibility on the subject. It lends authority to the products you are promoting. You can use advertising to drive potential customers directly to the product sales pages. But having your own website is a way to add other income streams, organize and consolidate your affiliate product offerings. You can learn how to set up a business website very easily. It's not that difficult or expensive any more.
Your Own Website
When you send prospects to your website, a person doesn't click through your link straight to the pitch page of the vendor and only think that you are trying to sell them something. Your own website can add value to the product or service. This can be in the form of information that is tailored to make the product more understandable and appealing to your target audience.
The website platform of choice these days is WordPress, which is very simple to setup. With a website built on the WordPress platform, you can set up certain programs called plug-ins that automatically optimize your website. What this means is that Google and the other search engine spiders will stop by your website and add pages to their search index. As you get more pages into the search engines, you will rank higher. What this means is that you will have more and more visibility and in turn, more traffic will visit your website over time.
Free Checklist To Start Selling Other People's Products
Affiliate marketing is where you sell products for companies online. You recommend products to a target audience, and if a sale is made, on that product or anything else on that site, you get paid a commission. The best time to become an affiliate marketer for online entrepreneurs was years ago. The second best time to benefit from this business model is today.
Affiliate marketing is the easiest and quickest way to make money online. If you have a blog or website, you can begin selling other people's products and services today, and get paid a commission when a sale is made. In fact, you don't even need a website or blog to get started! To find out more, download my free checklist: Affiliate Marketing For Beginners.