6 Questions To Ask Before You Start Your Own Online Business
If you have decided to start your own online business, you've made a great choice. Yes, there will be a few challenges along the way but every journey starts with the first step and you've realized that the online business world is open to entrepreneurs of all ages, backgrounds and levels of technical ability.
Creating your own business on the internet not only will help you to generate a new income stream, but it will also enable you to operate your business 24/7, 7 days a week so that customers are able to buy from you whenever they want. And you can't do that with traditional 'bricks and mortar' business. Also, when you start your own online business you have access to the biggest marketplace ever known as there are over 3 billion people who have access to the internet – and counting!
But before you jump in head first, here are some of the top questions you need to ask yourself before you start your own online business.
6 Questions To Ask Before You Start Your Own Online Business
1. Why Are You Doing it?
Are you going to start your own online business for the right reasons? Sometimes an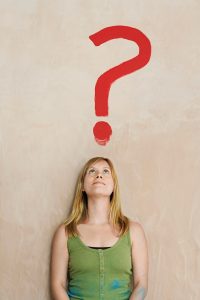 individual will launch an online business because they think it's an easy way to make money fast or that they think they will just have to push a few buttons on their computer each day and that will be it. If you treat your online business like a hobby, that's all it will ever be.  A legitimate online business (which also means if you start your own home business online) takes work, time and resources to achieve success. 
2. Who Will Be Your Customers?
Once you examine your motives to start your own online business, go on to the next important question. What industry to you want to be in and who will be your target audience? Knowing that you want to create a business and knowing what that business is will simply not be enough. You need to know who your target audience is and who your ideal customer is. Having a target audience is something that you can delve into even deeper by creating a specific niche and then going on to create a sub-niche. In this manner, you will be certain that you have focused on a specific need for an even more specific customer.
3. Do You Have A Solid Business Plan?
If you start your own online business without any real idea of what you are going to sell, who you are going to sell it to and how you will sell it to them, then you are not going to be very successful. A solid business plan will have a clearly defined target audience who are looking to buy the products or services that you are selling.  Every entrepreneur has faced some sort of problem with their business at some stage or another. When you have a solid business plan, these setbacks will not stop you from reaching your objectives.
Click Here For Your FREE Online Business Start Up Bundle

4. Will You Create Your Own Product Or Sell Other Peoples' Products?
Make sure you research if there is enough demand for the product or service you are offering or if you will be just another business offering the same old thing. Ask yourself if you can put a new innovative twist onto something tried and true. You don't even have to create your own products. Product creators continually develop new products to appeal to specific target audiences. You can sell these products as an affiliate and earn generous commissions on everything you sell.
5. How Much Time Are You Prepared To Devote To Your New Business?
Ask yourself how much time you are willing to dedicate to your new online business? Is it a part-time or full time business? We all have the same 24 hours in a day and when you start your own online business it will mean that you will have to work at times that you usually did other things. You will have to plan your schedule, have a list of priorities and perhaps even outsource some tasks. It's often it's not so much about finding the time as it is taking the time.
6. Are You Prepared To Learn New Skills?
Success is a journey, not a destination and to become and remain successful you need to be continually learning. The online business world is a dynamic and changing environment. What worked in the past may not always work in the future. You have to be willing to learn new skills and keep up to date to remain competitive  or else your customers will start to go elsewhere.
Free 'Crash Course' On How To Start Your Own Online Business
If you're serious about creating your own business on the internet, your journey to success is going to be so much easier when you have they right systems in place with the right guidance and support. You wouldn't think to start a new job in the 'offline' world without somebody showing you the right and wrong things to do. So why should it be any different when you create a business online? Check out this Free Online Business Start Up Video that shows you how to start your own online business even if you have no previous experience.