What You Need To Know Before Starting A Home Based Business
If you're one of the few entrepreneurial-minded individuals who is thinking about starting a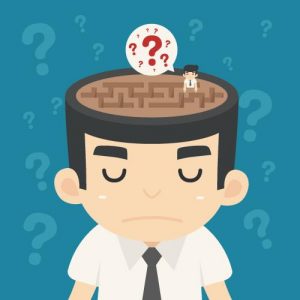 home based business then you should be proud of yourself. It's possible that your life is already hectic and you're pursuing this as a "when I have a few spare moments" goal.
The good news about starting a home based business is that everything doesn't have to be done at once. You can work at your own pace and scheducle to achieve your dreams and objectives. You don't have to know everything before you start as you 'learn and earn' your way forward.
However, before you do start, there are a few questions that you really need to answer first.
6 Questions To Ask Before Starting A Home Based Business
1. Are You Ready To Commit To It?
One certainty in life is that time is limited. Everyone has the same 24-hour day to do what they need to do. Starting a home based business needs a solid commitment. If you treat it like a hobby, that's all it will ever be. Time management is one of the biggest hurdles that new and experienced entrepreneurs struggle with. The secret is to not to work harder, but work smarter. You need to prioritize your tasks and determine which are the most important and which are the least important. Having a 'to-do' list that is great, but the longer the list, the more overwhelming it seems. Know which things in your list are achievable within the time-frame you've set for yourself, and which tasks cannot be done. Focus on what needs to be done now.
2. Do You Know Which Industry You Are Going To Work In?
When starting a home based business you have to be clear on which industry you are going to work in. If you don't have a clear idea on the products or services that you are offering and who you are offering them to, it is going to be very confusing for your prospects to know if you're the right business for them to buy from. Choose a market or niche that interests you or that you know something about. You don't have to be an expert, but a little bit of knowledge puts you in front of somebody who has none. Also, it's much easier to work on something that you like and find interesting rather than something that has no interest to you whatsoever.
3. Are You Ready To Embrace The Internet?
Before the internet, starting a home based business usually involved buying stock, storing it in your house and then trying to sell it to people who lived reasonably near to you. You would have to pitch to your friends and family. This can become embarrassing for you and tiresome for them. However, when you build your own internet business from home you can reach out to prospects from all over the world. It can even be working for you while you're sleeping. You don't need to be a computer guru to set up a website for your home business, and there are many easy to follow, step-by-step online business tutorials that can get you online in a matter of hours.
4. What Are You Going To Sell?
There's a whole variety of different products and services you can sell when you start a business from home. It doesn't even matter if you have no products of your own, as you can sell other people's products and earn commission on everything you sell. And you don't just have to sell tangible products. You can sell digital products that your customers can download instantly to their computer after purchase. You may prefer to provide a service, such as writing, graphic design, bookkeeping or consulting. Starting a membership website is no different to being a consultant in the traditional offline world, where you help and advise clients with your knowledge. Whatever your choice of products or services you just need to be clear on who your target market is. How will your products or services solve a problem for them or make their life easier?
5. How Will You Let Customers Know That Your Business Exists?
It's all very well starting a home based business, but if nobody know that it exists it won't be a business for very long. One of the reasons why an online business is the best business to start from home is that you advertise online for very little cost. Within minutes of starting, your message can be out there in front of a huge potential audience. And there are also many ways that you can drive customer traffic to your website for free. Take the time to learn some website traffic strategies. Without traffic to your website, your home business start up will be like an shop in an empty part of town where nobody goes because they don't know it exists.
6. What Will Make Your Business Different?
The business world is competitive. It's highly likely that there will be other businesses out there selling products and services that are similar to yours. Customers make purchases from businesses that they know, like and trust. If you try to be everything to everyone, you probably won't appeal to anyone. Focus your marketing, blog posts, articles, press releases, videos, in fact all your messages towards your target customer. Let them know the benefits of buying from you, rather than  your competitors. It doesn't always have to be about price either. What extra value can you offer in the form of your experience, knowledge, delivery, after-sales service, guarantees, reputation, quality, bonuses, community. etc?
Free Online Bundle For Starting A Home Based Business
Some people like the idea of starting a home based business but never do anything about it. They don't think that they have the time, skills or resources to do it. But people all walks of life are taking action and are enjoying the benefits of starting your own business from home. What they though was impossible is not as challenging or time consuming as they first thought. This Free Online Business Bundle shows you how to start an online business from home by providing powerful money-making education designed to help you get up and running in the shortest time frame possible.