Avoid These 10 Mistakes When Starting A Home Business
When you're starting a home business on the internet, it's a great opportunity to work on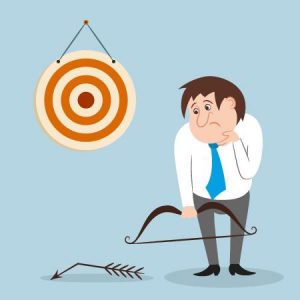 something that you're passionate about and can generate some extra income. However there are many mistakes that you can make along the way. And I think I've made most of them at some time or another!
Probably the biggest mistake is not taking your new business ideas seriously. So many people start a home business thinking of it as only a hobby. But, home businesses can earn serious amounts of money.
If you treat your home business like a hobby, that's all it will ever be. But if you treat it like a real business by avoiding these common mistakes below, you'll be on your way to the success that you deserve.
10 Mistakes To Avoid When Starting A Home Business On The Internet
1. Not Focusing On Your Audience
It's easy to make this mistake because when you're starting a home business it feels like it's about you. But it's not. It's about other people, your audience. The more you can place your focus on your audience, the better you'll be at attracting your audience. You have to build a relationship with your audience so that they come to know, like and trust you. Once they do, they'll be more likely to buy from you.
2. Not Doing The Research
You may think that you've got some great online home business ideas, but there may not be a market for it. Do your research before you go all in. Sometimes there simply isn't enough of a market for an idea to make the sort of money you want to make. Just watch one episode of "Shark Tank" and you'll see great ideas that still won't produce enough income to attract the sharks.
3. Not Staying Focused
Once you decide on something, you want to stay laser focused on your business and building it before you start looking at other options. Some people call it "shiny object syndrome."  New online home business opportunities can sit like beckoning lights on the horizon that are hard to ignore. You see something new, you love the thought of making money with it, so you invest time and money into it, leaving your current business to one side. You won't ever succeed when you continually buy into new small business opportunities and don't actually take the practical steps of using them.
4. Learning Without Action
When starting a home business you will need some guidance and training. But you can become overwhelmed with all the "how to" videos, reports, and courses you can take online today. But remember that these things, while wonderful, aren't any good for you if you're not going to follow the directions and do what they say. Put the things you learn into action before moving on and learning something else.
Click Here For Your FREE Online Business Start Up Bundle

5. Not Setting A Realistic Budget
You're not going to make money on the first day that you start online business from home. Don't fall for the hype that you can make money online by just pushing a few buttons each day on your computer. It takes time to make money, so ensure that you have sufficient finances to keep going until your business is earning.
6. Not Marketing Enough
So many small businesses, home businesses and otherwise, completely forget about marketing. You can't have a business without some form of promotion. You can use email marketing, social media, pay per click, search engine optimization, content marketing and more to promote your business. However you do it, you have to do it or you'll have no business. Remember that online marketing strategies are always changing. What worked in the past may not be so effective in the future.
7.  Controlling Your Outsourcing 
Time is your most valuable resource when starting a home business. Rather than wasting time trying to accomplish tasks that you are not very good at, it makes sense to free up your time to concrete on tasks that you are good at. For example you may want to outsource website building and some technology issues. However, outsource your tasks with care. Unless you have a large start-up budget, try to do most of the work yourself so that you know how to do it. This will help you plan and manage these outsourcing projects as your business starts to grow and when you don't have time to do everything yourself. Websites like Freelancer, Upwork and Fiverr have talented freelancers in a number of online business-related areas of expertise.
8.  Chasing Perfection
No one is ever perfect. It's just not going to happen and it's not possible. So many small business people, especially home business owners, try to be perfect. They are afraid to show their work for fear of judgement. You have to get over that. Something is better than nothing, and online everything can be improved later.
9. Not Using Automation
When you run a home business time and money are limited so you ensure that you can devote as much time as possible to tasks that generate income. The most successful small businesses automate as many tasks as they can in some form or another. You just can't afford to keep paying freelancers to do regular tasks for you and you won't be able keep up with everything if you try and handle them manually. There are many software programs that will automate tasks for you, saving you time and money. This includes your email marketing, blog posting and social media posts.
10. Not Building An Email List Of Prospects 
Although this item is last in this list, it's by no means the least important. Every successful online business collects and obtains email addressees of their prospects. When somebody arrives at your website for the first time, it's unlikely that they'll buy from you straight away. They may leave and never to return. So, if you can get them to leave their email address, you can then remain in contact with them via email. Email marketing is still considered the most effective online marketing method. Make sure that you're building an email list of prospects from day one.
Proven Steps For Starting A Home Business On The Internet
These mistakes above can end a home business very quickly. If you avoid these mistakes, you'll reach your objectives much quicker. When I started my home business I soon realized that I needed a solid business model, clear direction, training and support. We can all learn a lot from individuals who have gone before us and can explain how to avoid the pitfalls when setting up a home business. If you're thinking about starting a home business on the internet this FREE Video Webcast reveals the proven steps for running an online business that works.