Starting A Home Business The Right Way
When you're starting a home business you want to have the most efficient way of getting your products or services in front of as many potential customers as possible. And the best way to do this is by using the internet. Starting a home business online is not as complicated as you may think and people from all walks of life have taken advantage of the online business world.
An online home business enables you to reach customers from all over the world. It's a business that can stay open 24 hours a day, 7 days a week and, when you have the right systems and software in place, you can literally make money whilst you are sleeping. Here are the 5 proven steps on how to set up a home business.
5 Proven Steps To Starting A Home Business
1. Your Products
Some people like the idea of starting a home business but never do anything about it because they don't think that they have anything to sell. One of the great advantages of having an online home business is that you don't have to produce or manufacture your own products. You can easily sell other peoples' products and get paid for doing that. There are literally thousands of different products and services available for you to sell online where the product owner organizes the payment systems, delivery and customer queries. Take a look at the products you can sell via websites like Amazon, CJAffiliate, ClickBank and JVZoo.
2. Build A Website
To start an online home business you need a website and it's often this element where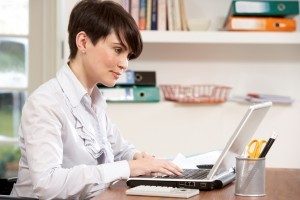 people think that they will get stuck. But there is a whole variety of easy to use software that can get your business online in no time at all. You don't have to be a computer wizard or have loads of technical knowledge. If you're willing to learn a few new skills, you can do it. If you don't want to build a website yourself, you can outsource the whole thing for a very reasonable cost. There are lots of website designers looking for work on freelancing websites like Elance or oDesk.
3. Advertise
Adverting online gives you ability to put any product or service you choose in front of millions of people. You can start advertising campaigns for very little cost and within minutes of starting,  your message can be out there. This is something that is just not possible in the traditional offline world. By learning how to advertise and market your products you can get your work from home online business directly in front of people who are looking for what you are selling.
4. Build A List
Your adverting will drive prospects to your website, but the chances of them buying from you on their first visit is highly unlikely. So, to maintain contact with your prospects, you need to capture their email address so that you can then go to them with information rather than waiting for them to come back to you. List building is the life blood of an online business. Your list contains the details of potential and actual customers who have voluntarily given you their permission to send them emails about your products and services.
5. Provide Value
Nobody wants to be bombarded with sales messages all the time. Even if somebody does give you their email address, they did it to get more information from you, not to receive an email everyday trying to sell them something. By providing information that is valuable and of benefit to your subscriber they will start to like and trust you. So when you do make a product offer, they will be more likely to take action and buy from you because they are able to make an informed decision based on the quality of the value that you have already provided them.
Learn More About Starting A Home Business
The key to success when you start an online home business is having a solid business model and clear direction backed up by training and support. Very few people have been able to successfully start a home business online without some element of help or guidance. You can learn a lot from individuals who have gone before you and can show you how to avoid the pitfalls when setting up a business. If you are unsure about starting a home business but open minded to learning about new concepts, this FREE Webcast Event reveals the proven strategies on how to become profitable online starting from scratch.