There are a lot of people out there who have some great ideas for businesses, but they never take the leap and start their own company.
Starting a successful online business is possible for anyone. It doesn't matter if you're an introvert, extrovert, or somewhere in between. However, there are some things that you can do to set yourself up for success.
Here are 7 steps to starting a successful online business.
FREE Online Business Workshops. Click Here For Instant Access
Starting a Successful Online Business From Scratch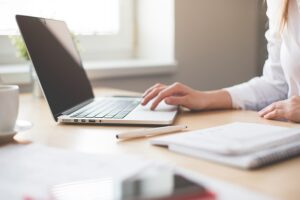 The first step is often the most challenging part of starting a business. Don't let your inhibitions hold you back.
Remember to believe in yourself, get out of your comfort zone, and take action.
Step 1: Research Your Ideas
Starting and owning a business is a big decision, so it's important to do your research before taking the plunge. Figure out what kind of business you want to start, who your target market is, and what you need to do to succeed. Preparing makes it less daunting.
Step 2: Create a Business Plan
Once you've done your research, it's time to create a business plan. This doesn't have to be anything fancy – a simple document outlining your goals, target market, and marketing strategy will do. Having a plan will give you something to refer back to when things get overwhelming.
Step 3: Build Your Online Presence
A robust online presence is crucial for growing an online business. Create a professional website and make sure you're active on social media. These actions ensure you reach your target market and get your name out there.
Step 4: Get Organized
It's important to be extra organized when starting a business. Being organized keeps you on task and helps you avoid getting overwhelmed. So create a schedule and stick to it, set up a system for tracking your goals, and make sure you have a space in your home that's dedicated to working.
Step 5: Outsource When You Can
Trying to do every task yourself is a familiar road to failure that you should avoid when you're starting. It's not sustainable, and it's not necessary. So instead, when you're feeling overwhelmed, outsource tasks you don't have to do yourself. Outsourcing frees you up so you can focus on the most important aspects of your business.
Step 6: Take Breaks
It's important to schedule breaks into your day. Working non-stop will not be sustainable, and it will only lead to burnout. So take a few minutes each day to step away from your work and relax. Take a walk, read a book, meditate, or just take some time to yourself.
Step 7: Persevere
Starting a business is hard work, and there will be times when you feel like giving up. But don't let the down ride on the life and business roller coaster discourage you – if you persevere, you'll eventually find success. So believe in yourself and your business, and don't give up on your dreams.
Learn More: Free Online Business Workshops
With some basic website and online marketing skills along with a little maintenance know-how, almost anyone can start an online business on a budget and get it up and running in only days. To learn more, check out these free On-Demand Online Business Workshops to help you start, grow, and scale your income by developing a recession-proof skillset and leveraging the power of the internet.