SEO Tips When Starting An Online Business
When you are first starting an online business and you create your very first website it can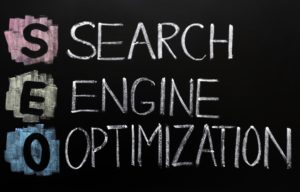 be a difficult task, especially if you want your website to be noticed. The secret of how to do online business successfully is to make your website SEO friendly. SEO simply means Search Engine Optimisation and is the way that search engines, such as Google, look for keywords within your website to produce results.
Keywords are the words and phrases that somebody types into a search engine when they are looking for something on the internet.
In order for your website to get to the top of the search engine results list when you're starting an online business your website has to have a good level of SEO so that the web crawlers can locate your website. So how can you do this?
5 Simple SEO Tips
1. How To Start Internet Business Keyword Research
The number one rule in starting an online business is building an SEO friendly website and for this you need keywords.  When creating your keywords, have a look through the search engines and see what words and phrases your competition are using. You will want to make your keywords as unique to your business as possible. If you are are unsure of what keywords you should use, there are several free keyword websites to help you. These include Wordtracker, SEO Book Keyword Tool and Keyword Eye.
2. Make Your Website Content Relevant
There are many different types of online businesses to start. The internet is a 24 hour marketplace where people buy and sell products and services to customers all over the world. But, if the content on your website pages is poor, you will struggle to get any visitors to your website. The content of your website is the second most important part of starting an online business with successful SEO. Your content should relate to the title, description and tags (the keywords you assign to the page). The better the keywords in your content, the better your rankings will be in the search engine listings.
3. Don't Forget Your Headings 
It is important to put keywords in your webpage headings. These headings, or heading tags, are known as H1 to H6 tags. This may sound a little technical when you just starting an online business but basically the H1 tag is your main subject heading on the page, or the title of your page. The H6 is the lowest-level heading. Each page on your website should preferably contain at least a H1, H2 and H3 heading, all containing an appropriate keyword. 
4. Make Your Website Easy To Use
No matter what your online business ideas are, make sure that your website can be used by people and search engines. Don't fill pages with meaningless content stuffed with keywords it will turn-off any visitors and the search engines will detect that the page is over-optimized and not rank it. The best way to create a website when starting an online business is to plan your site before you build it. Structure your navigation and content so that each page is easy to find with easy to understand information.
5. Each Page On Your Website Should Be Unique
It is very important to avoid using duplicate information on all of the pages of your website. Make sure each page has its own title with keywords in the title. Don't let your website just sit online and never change it. When starting an online business, you'll have lots of new content, products or services to add. It is important to update your website frequently.
Starting An Online Business? Here's Your SEO Expert
The WordPress website system is now the most widely used website building platform on the internet, but when you're starting an online business, creating an SEO friendly website can be difficult and confusing, even if you are using WordPess. But there is a simple to use WordPress plugin that has helped many websites go from nowhere to first page ranking with its unbeatable search engine optimisation software.
This software provides real-time evaluation and recommendations to improve your website's content for SEO. It analyses keywords, keyword density, content length, exact placement of your keywords, images, links and font decorations and more. It's like having a SEO expert right beside you suggesting ways to improve your website's on-page SEO.  To see how SEOPressor can help your website SEO if you are starting an online business watch this video.