10 Questions You'll Want Answered Before Starting Your Own Online Business From Home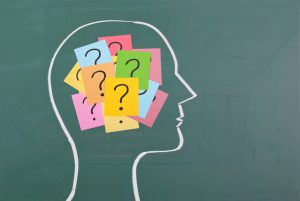 If you're thinking about starting your own online business from home, or if you're in the process of setting one up, it can seem a bit overwhelming.
The internet is full of information about successful online businesses that have been started at home by entrepreneurial folks. How did they do it?
Before I started my own online home business a few years ago, I had a number of questions that kept cropping up and it took me a while to find some simple, straightforward answers. These questions are still relevant today and I've done my best to answer them below.
10 Common FAQs About Starting Your Own Online Business From Home
1. Will I Make Any Money?
It would be illegal and unethical of me to say that you're guaranteed to make a certain amount of money. You won't make millions overnight. There's no such thing as a 'push-button-get-rich-quick' internet business. Also, you may not do anything or not have a solid business plan or you may quit too early. What I can say is that you will be starting a business in the biggest marketplace the world has ever seen with access to prospective customers from all over the world. If you're willing to put in the work and learn a few new skills, you'll have a realistic opportunity to build a profitable business online and achieve your financial goals over time.
2. How Will I Find The Time?
One certainty in life is that time is limited. Everyone has the same 24-hour day to dream, determine goals, and complete tasks that will help them meet those goals. The trick is not about working faster but working smarter. Yes, there will be things that you'll need to sacrifice when starting your own online business from home. For example, watching less TV, working a few hours at weekends or perhaps getting up an hour earlier a few days each week. But working smarter also means getting yourself organised. You'll need to stick to a schedule, avoid distractions and outsource tasks that are likely to take up too much of your time.
3. How Can I Build A Website?
Your website is your digital 'store front'. You'll need a website if you're starting your own online business from home. Before people will buy from you, they'll want to check that you are a legitimate business. You don't have to be a computer genius to build a website. If you can send an email and search for something on the internet you can do it. There are many step-by-step training programs  that will help you to get online starting from scratch.
If you do think that it's too much for you, you can outsource your website build. Websites like Freelancer, Upwork and Fiverr have talented freelancers in a number of online business-related areas of expertise who can help you.
4. What Exactly Is Affiliate marketing?
Affiliate marketing is a popular online business model that many people use to start and run their own online business. It's like being a commission-paid sales person. You sign up to become an affiliate for a product or service. It can be a physical product that has to be shipped, or it can be a digital product that can be downloaded to a computer. You then promote the product, via free or paid for marketing techniques. When you make a sale, you get paid a commission. It's a great way for starting an online retail business because you don't have to buy any stock, sort out any payment systems or arrange the product delivery. The product owner does all of that. Your job is to the find the customers and encourage them to visit the product's online sales page.
Click Here For Your FREE Online Business Start Up Bundle

5. What Will My Friends Think?
One of the most challenging problems you can face when you're starting your own online business from home is being taken seriously by your friends and family. But before anyone else can take your online business seriously, you'll need to be serious about it yourself. Have a solid business plan. Be totally clear on your target market. What are you going to sell and what resources will you need to deliver those products or services? Whenever we do something different, there will be people who won't understand it. Although these 'naysayers' may mean well, don't let their negativity undermine your ambitions and efforts.
6. What Does 'The Money Is In The List' Mean?
In your process of learning how to start online business from home, it won't be long before you come across the phrase 'The money is in the list'. This basically means the people that you have on your database, or email list, are the people who are most likely to buy from you. They have signed up to receive emails from you because they are interested in your products and services. Email marketing is still considered the most effective online marketing method. Make sure that you're building an email list of prospects from day one.
7. Do I have To Do It On My Own?
It can be a bit lonely starting your own online business from home, especially if there's nobody to help or motivate you along the way. But you don't have to do it all by yourself. There are many online communities of like minded entrepreneurs to keep you motivated and provide support.
8. How Much Is It All Going To Cost?
Too many people are looking on the internet to see how to start online business with no money. But it's not possible. You can't make money from nothing. If you could, everyone would be starting a business for nothing and making a profit. Certainly an online business does cost less to set up than a conventional bricks and mortar business, but you will need to invest some money into it. For example, you'll need a computer. Plus, you'll need to buy a website domain name and pay for website hosting. Set yourself a budget and spend it wisely.
9. Am I Too Old (Or Too Young)?
Success has nothing to do with age. It has everything to do with determination and faith in yourself. There's really no minimum or maximum age to starting your own online business from home. Everyone has an audience who will relate to the way that they conduct their business. Remember that people by from people they know, like and trust. Believe in yourself and your audience will believe in you too.
10. How Do I Learn To Do New Stuff?
Go online and search for courses on how to start a small online business. And have realistic expectations. There's a reason you shouldn't be starting your own online business from home if you're desperate for money. As mentioned earlier, it's not an overnight cash cow, no matter how many people toss words around like "get rich quick" and "push button cash". When you buy a course, implement every word of it before you consider it a flop. And even then, go to the product creator and show them your efforts and see if they can help you get on the right track. Don't buy every course, tool and one time offer presented to you. You can easily get started with free or low cost options before you re-invest in your business for a few upgrades.
Free 'Crash Course' For Starting Your Own Online Business From Home
Social media marketing, WordPress, YouTube, SEO, blogging, re-targeting, PPC, Google Adwords, Google Analytics, webinars…the list goes on. As with any business, an online business does require time, resources and determination to get started and maintain. It's worth noting that most successful home business entrepreneurs have had a quicker route to success with some help and guidance. Take a look at this free online business 'crash course' from the Digital Experts Academy. It provides the proven steps for starting your own online business from home, even if you have no previous experience or any products to sell.