Can't See The Way Forward For Your Home Based Business?
When you first start a home based business you're full of enthusiasm. You're working all the hours you can, you're constantly looking for customers, you're running at full speed and the future looks bright. But success does not happen overnight and there comes a time with all business opportunities from home that you begin to struggle.
Your daily tasks become overwhelming and you can't tell what to do next or where to turn your attention to. You begin to procrastinate and never finish anything that you started. It's a sad statistic is that  more than 90% of people who set up a home based business struggle and then give up in the first 6 months. But that doesn't have to apply to you!
If you're feeling in a rut you still can still make a success of your home based business and have enough time to do what you want. Here are 6 ways to help you do it.
6 Ways To Break Your Home Based Business Out Of A Rut
 1. Get Your Home Based Business Online
If your home based business is not on the internet, it needs to be! Your business can be trading everyday, 24/7 and you can reach customers from all over the world. Creating a website for your business is not as difficult as you may think. There are many easy to use packages that will help you to quickly and easily create an online home based business. Over 3 billion people have access to the internet and that number increases every day. People are constantly consuming content online from the moment they wake up to the moment they sleep and savvy entrepreneurs can tap into every second of that.
 2. Give Yourself A Break
Nobody can work continuously. And if you try, your creativity and productivity will crash.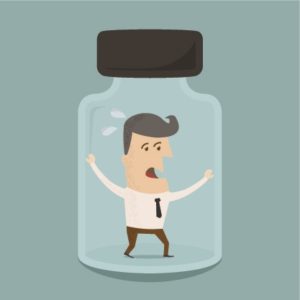 Remember that you can automate a lot of tasks with an online home based business. When you do work, do so for no more than 45 to 90 minutes. After that, give yourself a break. Research reveals that taking a quick break, about 10 to 15 minutes, helps you do more in the long run. Don't forget to recharge your batteries!
3. Create A Check List 
Take the time to define and document the tasks you need to finish and the process needed to get the job done. Create checklists! By doing so, you don't have to reinvent the wheel. Oh, and don't forget to mark your calendars. Let's admit it. Unless it's on the calendar, we do other things that are not as essential for your home based business.
4. Focus On The Important Elements
The most important elements for any business are your products, building a list of customers, marketing and generating traffic to your website or sales pages.  When you break your daily tasks into these elements, your work will be a lot more manageable, time is saved, and stress is kept down to a minimum. A lot of online business owners only concentrate on their products and and driving traffic to their sales pages. But list building and marketing is vitally important so don't leave them out! Having a list of prospective customers allows you to build your authority, get your offers in front of interested eyeballs, and make more money in the long run.
5. Stick With What Your Good At
The temptation with a home based business can be to try and do everything yourself. But you'll only reach your potential  when you are using your time to work on tasks and issues where your talent shines the most. For example, if you're good at writing then focus on providing useful content to your readers by writing great posts and articles for your blog and website. If, on the other hand, you're spending too much time trying to get your website design right, don't be afraid to outsource it.  Although this will cost money, every penny spent on it will be money well spent! Websites like Fiverr, Elance and UpWork all have freelance workers who can help you.
6. Remember Why You Started A Home Based Business In The First Place 
Everybody who has a successful home based business will have started it for a different reason. And, no matter how dedicated and motivated you are, life sometimes gets in the way of you achieving your dreams and desires. To make your home based business successful, you're going to have to negotiate road blocks along the way. When you do face those issues, think back to your reason for starting in the first place. Any problems you face or mistakes you make should be viewed as part of the learning process so that you can avoid them in the future or, if they do happen again, you know that you have the skills to resolve them and move forward.
The Proven Steps To Running A Profitable Home Based Business
We all lose our focus from time to time, even on important things. Because of your busy life or other factors, your burning desire to reach a certain goal or achieve a desired result can slip away. Success comes from having a solid business model, clear direction and some help along the way. To discover how you can take full advantage of business opportunities from home that fit in with your lifestyle, check out this Free Home Business Webinar that reveals the proven steps for running a profitable home based business.