Supercharge Your Email Marketing
Email marketing is still the number one way for marketers to communicate directly with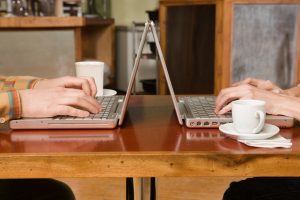 customers. On any day of the week, your customers may or may not visit your website, blog or one of your social media pages. But with few exceptions, customers check their email every day, often several times during the day, if not the hour!
But, your customer's email inbox is busy. You want them to open your emails, read your information and answer your calls to action. But first, you have to get them to open the emails. Every marketing email has to start with a subject line that encourages your customer to open your email message. Here are 10 subject line ideas to boost the open rates for your email marketing.
10 Subject Line Ideas To Boost Your Email Marketing
Creating subject lines that encourage opening of emails is something that you need to consider carefully as part of your email marketing strategy. Always be aware of your audience and the results you're hoping to achieve through your email marketing messages. And remember one of the key email marketing tips: if you wouldn't send the email to your best friend, then don't send it to your subscribers.
1. Spark Their Interest
Don't give everything away in the subject line. Instead use the space to make them want to open the email and know more. Think about what they see when they get the email in their inbox and put the words in the right order so that they want to find out more.
2. Use Your Personality
Email subject lines are a good way to bring your personality into your email marketing. You need to stand out in that inbox and, if appropriate for your audience, you can write your subject lines in the same way as you would to a friend.
3. Make Them Curious
The email subject line should make the reader curious enough to open it. If you know the audience you're sending emails to well, and you should, it should not be difficult to craft curiosity-seeking email subject lines for them.
4. Don't Be Too Clever
You don't want to mislead your audience, so be careful about trying to be too clever with your email subject lines. If they feel fooled when they open the email, no matter how good your offer is, they will want to unsubscribe. Wouldn't you?
FREE REPORT: Write emails that get opened (& how often to send them)

5. Put Keywords First
Some people search their emails using various keywords so make it easy for them by including those keywords within the first three words of the email subject line. Plus, when the email comes in, the keyword will be immediately visible to them.
6. Personalize It
People respond very well to personalization in email messages, and that includes subject lines. If you can use their name in the subject line they're going to be more likely to open the email.
7. Avoid Filler Words
You have very little space in the email subject line. How long your subject line is will depend greatly on your audience. Test different lengths of subject lines to find out what works well but the rule of thumb is 1 to 7 words or less than 130 characters.
8. Name Drop
A great place to name drop is in the subject line of an email. If you use a famous person's name, or a person who your audience values, then all the better. You have to be careful doing this because you don't want the person's name you drop to be angry, so ensure that it's all positive. It needs to be a win-win situation.
9. Focus on a Deadline
A time limit mentioned in the subject line will also entice your audience to open it. If you offer a special that expires in three days, say so in the subject line so that they know that they need to open now and not wait until later. And make the deadline real (see point 4).
10. Ask A Question
Is there a question that you always get asked about your business? If your audience sees a question in your subject line that they want answered, they are going to want to open that email for the answer.
Using Email Marketing With Confidence
The foundation for effective email marketing is managing a targeted, permission-based email list with reliable email campaign management software. AWeber is generally acknowledged as the leading provider of email marketing software. It can handle multiple customer lists and send out different messages, keeping track of what the subject line was, who you send it to, the body of the email, open rates, click-through rates and how many previous messages you have sent. You can easily import your existing customer database into AWeber without having to ask people to re-subscribe and it's simple to integrate with your website, social media and RSS feeds. For a free trial of AWeber's email marketing software visit the Official AWeber Website.