Planning For A Successful Online Business
A key to growing a successful online business is having a plan of what you want to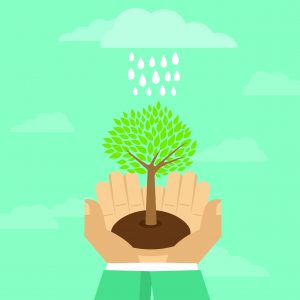 achieve. When you go on a trip to somewhere you've not been before, you'll typically get out a map or you use a GPS to ensure that you get to where you want to go in a relatively uncomplicated manner. You don't just set off without any idea of where you're going or how you'll get there.
The same thing should be done when you start an online business. Map out a plan, starting with the end. Where do you see your business when it's most successful? How can you ensure that you get there in a reasonable amount of time?
7 Questions To Answer If You Want To Grow A Successful Online Business 
1. Who Are You?
This first question really has two parts:
Who are you personally and,
Who is your business?
How you want the internet users (and customers) to view you as a business is important, because it can inform how you proceed with every aspect of your business. Do you see your online business as just a pastime or a hobby? Or is it a serious online enterprise that you'll stick with even if the going gets tough? The internet can be impersonal business environment and a key factor for success is to give your business some personality. Your 'About Me' page can become one of the top read pages on your website. Tell people who are, why you've created your online business and how it can help them.
2. What Do You Offer?
Running a successful online business is more that just knowing that you're selling 'Product A' or 'Service B'.  What you really need to answer is what solutions are you providing? Is it freedom? Perhaps more time? Or is it something else? What problem is your product or service going to solve for your customers? If you can answer that, your journey towards having a successful online business will be quicker.
3. Who Is Your Customer?
Customer identification is an important part of owning and running a successful online business. It doesn't end once you figure out who your customer is either, because you'll need to continue to study them over time. Try creating a customer avatar so that you can look at it and know exactly who you're doing it for. Think of one individual that perfectly represents your ideal prospect or customer. All your marketing messages, blog posts, articles, videos, etc, should be aimed at that one individual as a single person. To find that "perfect" prospect do your research to discover their desires, emotions, demographics and other physical and mental personality traits.
Click Here For Your FREE Online Business Start Up Bundle

4. What Makes Your Business Different?
The online business world is competitive. And usually, someone else will be offering something like yours or close to it. You have to make your offer for a product or service more attractive to buy from you than it is to buy from one of your competitors. Be unique. There will always be something that makes you and your business stand out from anyone else's. What is that thing? How can you emphasize the thing that makes yours better, different, or special?
5. How Will You Deliver It?
It's important to know how you'll get your product or service to your audience. Online entrepreneurs can sell physical products or digital products. Physical products are delivered to the customer's front door and digital products are downloaded instantly to the customer's computer once they have purchased it. You might be selling a service, like copy writing and graphic design, or providing online coaching via a membership website. Without knowing how you'll efficiently and effectively deliver what you're selling, it will be difficult to succeed in your online business.
6. How Will You Judge Success?
A successful online business can mean different things to different people. Do you want to sell a certain number of products, get more website traffic, improve your online reputation, expand your brand or something else? If you don't know what you want to achieve, how will you know if have ever achieved it? Let's look at a few examples:
Generate More Sales: While this may seem like an obvious goal, it's important to know how many products will you need to sell (or hours if you're in a service business) to break even, and then how many to be successful.
Increase Website Traffic: You want targeted website traffic, not just more website traffic, to ensure that you reach your other objectives.
Expand Online Presence: Every business today needs an online presence but the larger you build it, the more attention you'll get, and the more success you'll receive
Get More Social Media Followers: More social media followers engaging with your posts can lead to an increase in so many other business areas.
Generate Leads: You want to nurture leads that can turn into sales.
Grow Authority: The more authoritative your online presence, the more successful your online business will become.
7. What Is Your Timeline To Success?
Once you have decided on the answers to the above questions, it will be easier to determine how long it will take you to build a successful online business. You can 'reverse engineer' your success timeline. In other words, when you've decided on the date that you want to achieve your objective, you can work backwards and enter in the actions you need to take each day, week, month or year to achieve the success you want.
Free Training Pack For Building A Successful Online Business
Every successful small business starts with a solid plan. You need an final goal to shoot at and a map of how you're going to get there. How can you achieve success if you don't have a clue where you're going? Plus, you need to be able to see if your plan has worked in the way that you wanted it to. If it hasn't, you'll be able to find ways to adjust for the future. If you're just starting online or you're feeling a little lost with your current business, this free training pack will show you how to make an online business successful and make immediate progress with building your online business and income stream.