Staying Motivated As An Internet Marketing Entrepreneur
Every successful internet marketing entrepreneur will tell you about the benefits of having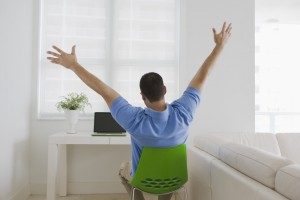 an online business. Your customers can come from all over the world, they can buy from your internet business at any time of the day or night and new online businesses can be set up very quickly with low start up costs. However, it's not all plain sailing.
All successful internet entrepreneurs have faced times when things don't  go their way and they lose their motivation. When you're motivated and inspired you have no trouble getting working on your business but when you have those times when you just don't feel it's worth the effort, you can lose hours or days of valuable and productive time.
Here are 6 ways you can keep your motivation up and keep pushing forwards on your journey towards becoming a successful internet marketing entrepreneur.