How Do Facebook Sponsored Posts Work?
As organic Facebook reach continues to decline for businesses, it's becoming increasingly more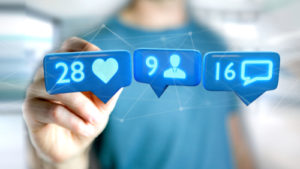 important for your brand to leverage paid content in order to boost its visibility.
If you want to make sure that a greater number of your fans and followers are able to see your content on Facebook, you often have to pay to get better reach. Facebook sponsored posts appear in the Facebook user's news feed just as any other post from your brand might.
On Facebook, a business can sponsor a post through their business profile by selecting the post they want to sponsor, setting a maximum budget for a set number of days, and choosing their targeting options. By giving a post a broader reach, it's seen by more people, leading to increased brand awareness and user engagement.