A Quick Guide To A WordPress Website
The WordPress website system is now the most widely used website building platform on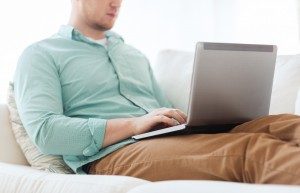 the internet, with over 22% of all active domains using it. WordPress was originally best known in the online business world as a blogging system but it is now much more than that. Today a WordPress website has the functionality to help your online business earn revenue as well providing as a complete content management system.
When you build a website using WordPress you can create a fully functioning eCommerce business website or a simple home online business affiliate marketing website.
There are more than 75 million WordPress website examples on the internet and it is reportedly used by prestigious organisations such as the  New York Times, Wall Street Journal, Ford, CNN, NASA, Pepsi, Nikon, Ebay, Samsung and even 10 Downing Street. If it is good enough for them, then a WordPress website will surely be good enough for your online business.