The Ideal Home Based Business For People Over 50
The best home based business for people over 50 may surprise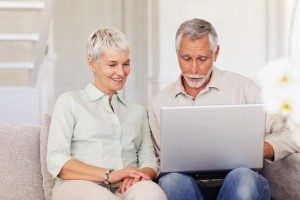 you. After all, most people over 50 probably didn't have computers at school and the internet really only began to gain major prominence in the public eye around 1994, some 22 years ago. So why turn to a business model that uses a computer and the internet?
Many of the baby-boomer generation (those born between 1946 to 1964) have discovered the online world later in their life. Later than perhaps their children or even grand children have. But that's not a barrier to success.
The baby boomer generation is like no other before it or after it. Technically, we are considered middle-aged, but we are anything but middle-aged in mind, body and spirit.  We have seen massive technological advances in a very short period of time and we know that the secret to success is not just about working hard, it's about working smart.