What Are The Best Home Based Businesses To Start?
The definition of the best home based businesses to start will vary from person to person. Some people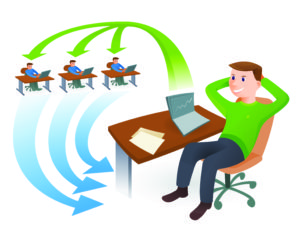 just want a low cost venture that they can run as a side business whilst still working a full time day job. Others may want to work from home full time. But, whatever your reason for wanting a business to start from home, you can't ignore the internet.
Online shopping is a huge multi-billion dollar industry and is estimated to be worth $1.5 trillion by the end of the year. Simple to use ecommerce platforms has made it easier than ever before for home based businesses to take advantage of this explosion in selling online from a blog, website or online store. Here are 5 different online business options to get you started.