How Social Media Translates To Sales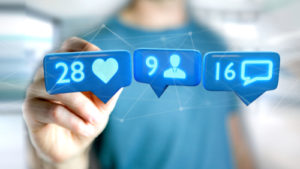 Social media is a crucial element of digital communication strategies. It gives measurable results in branding, leads and, ultimately, sales. It provides marketers with great return on investment (ROI) as it enables them to reach large audiences at low cost.
If you aren't taking advantage of social media, you're missing out on an effective, fast and inexpensive way to reach about half of the world's population.
Social media is social, and you do need to get engagement from your social media audience. This includes likes, clicks, shares and comments.  When you have engagement on your social media pages it's wonderful but it's not going to create customers.
A lot of people claim to hate sales, but you're in sales simply by being in business. There is no way around it. With that in mind, you need to continually work on perfecting your sales pitch. So how can you convert social media followers into customers?