Top 10 Online Entrepreneur Biz Tips Articles From 2016
During 2016 I published a number of blog posts, articles, videos and infographics about my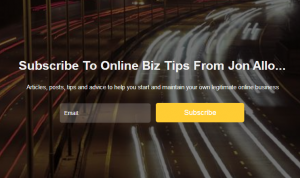 journey as an online entrepreneur. It includes the tips, tools and techniques that I have learned along the way and that I hope these will help you with your online business.
Remember that you don't have to be an internet guru to generate income online. Yes, it does take a bit of effort and you have to learn a few new skills but with the right tools and training, anyone can do it. The 10 articles listed below are my most poplar from 2016. I hope that you find one or two of them useful on your journey as an online entrepreneur.
If you would like to get a copy of my 'Online Entrepreneur Biz Tips' sent directly to your inbox every week, please click here.