Get Attention When You Write Online Content
When you write online content, it's one thing coming up your content ideas but figuring out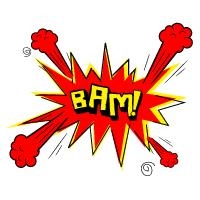 an attention grabbing title or headline can be a lot harder. When you write content for your blog posts, articles, web pages, sales pages, reports or ebooks, it's the headline or title that is going to stop your reader in their tracks and make them want to read more.
Sure, anyone can come up with a bland, to-the-point title. But unfortunately these aren't usually the kinds of titles that attract much attention. For most readers, the title or headline is what hooks them in and makes actually click through to read your content. This is why it's so important to spend some time on every title you write.
Here are 5 tips to help you craft attention-grabbing titles and headlines.