Is It A Legitimate Home Business Opportunity Or A Scam?
The one thing about trying to find a legitimate home business opportunity that often turns people off or frightens them away is thought of getting caught is some type of scam. One thing you have to realize is that dodgy home business ideas have been around long before the internet came along with its 'get rich quick' scams.

They were often advertisements in various newspapers and magazines that promised millions for doing nothing, just send in your money to find out how. Legit online business opportunities are a great way for people from all walks of life to earn some extra money on the side, or even work full time
But, like the offline world, the online world does have some shady characters who give the internet a bad name. Here are 7 ways to spot a legitimate home business opportunity on the internet from something that is most likely fake and simply too good to be true.
7 Ways To Spot A Legitimate Home Business Opportunity From A Bad One
1. No Way To Contact The Business
If it's a legitimate home business opportunity, the owners or founders will have a real business website with a real business email address at the minimum (not a Yahoo, Hotmail or Gmail address). You should easily be able to look up the people and the name of the business to find out more information.
2. Promises of Riches Overnight
Any plan that claims you'll become rich overnight is a scam. It's just not going to happen.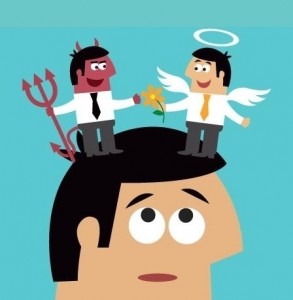 Working from home at a job, or running your own business, requires skill, work, and more work to make money. You're not going to just set up a business and do nothing and get paid.
3.  There Is No Money Back Guarantee
An investment in a business opportunity is considered normal. However, some opportunities only want your money. You should have plenty of time to do research before giving anyone money and always make sure that you can get a full refund within a certain period of time if you find that it's not for you. Many legitimate home based business opportunities, like Multi-Level Marketing (MLM) companies, do ask for money up front, but this is a business investment and some of them are legitimate companies with real opportunity. It's no different if you were going to get involved with a franchise business in the offline world.
4. You Feel Pressured To Act Now
If you've been contacted by someone making a lot of promises to you about making tons of money and claiming you must act right now or lose out forever, it's a scam. A real opportunity is going to be there tomorrow.
5. It Sounds Too Good to Be True
You know it in your gut that it's just too good to be true, but you are tempted. Stop. Take some time to research the company and not just the people and places they give you to research. Do your due diligence and walk away if you can't prove they're legitimate.
Free Checklist & Toolkit: How To Choose Your Online Niche

6. Random Email Offering You A Position You Did Not Apply For Directly
This happens sometimes when you apply for or fill out real job opportunities online. They get the information online and then they send you unsolicited jobs or offers of advice for a fee. It's no different than a phone call during dinner making you promises. Delete.
7. They Offer Outlandish Pay for Low Wage Position Titles
This is a common sign of a scam. You'll see the advertisement on a seemingly legitimate website that promises a lot of money for many different positions that just do not earn that kind of money. Be realistic. You're not going to make $50 dollars an hour stuffing envelopes.
Above all, pay attention to your gut. If it feels fishy, it probably is. Some of these scammers only want you to fill out their applications so they can steal your identity. If it's a legitimate home business opportunity the most that they will ask you for at your initial contact with them is your name and email. As you progress and want learn more, they will naturally need more details from you.
Proven Steps For Building A Legitimate Home Business Opportunity
The internet offers many different home based business opportunities. You can sell your own products and services online or earn commissions selling other peoples' products and services to customers from all over the world. But getting started can be tricky and all successful home entrepreneurs have had some help along the way.
You can learn a lot from individuals who have gone before you and can show you how to avoid mistakes and achieve the results that you want. This free home business video from the Digital Experts Academy reveals the proven steps for running a profitable and legitimate home business opportunity.